Anna-97
(25)
from Germany
Gender: female
Age: 25
Zip code: xxxxx
Country: Germany
I speak: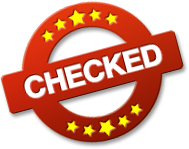 Amateur tags

Hi, I am Anna, a young girl with a sexy figure. Me and my p***y are always happy to experience new feelings from men
My Personal Info
| | |
| --- | --- |
| Height | 167 cm |
| Weight | 50 kg |
| Ethnicity | White / Caucasian |
| Eye color | brown |
| Hair color | brown |
| Hair length | shoulder |
| Figure | sportive |
| Body hair | little |
| Pubic hair | little |
| Cup size | B |
| Glasses | no |
| Tattoos | several |
| Piercings | one |
| Marital status | single |
| Smoking | no |
My preferences
What I'm looking for, is
a woman
a man
a couple
What I would like to experience, is
What turns me on, is
A**l sex
O**l sex
Peeing
Being submissive
Being dominant
Sex Toys
Swinger
Outdoor sex
Public sex
Dessous
RPG
Voyeurism
B**M
More about me
What I can tell about myself
Not available
What's being said about me
Not available
My erotic fantasy
Not available
Visit my diary daily to stay up to date with everything I do.

you have not seen this
You have not seen it, look at it

you will like it
You should definitely have a look at my new pictures)

do you want to see my nectar?
do you want to see my hot nectar?
Daniel-S3 writes a comment:
Sehr schön, da will ich gleich direkt mitspielen. Du machst einen Mann sehr heiß auf dich.

Hello)
my new hot photos, enjoy)

Super hot Anna
Are you ready to see super hot pictures?


Very hot video for you
Here is my new and sexy video for you
michi0892018 writes a comment:
Gutes Video von dir mit schöner Musik hinterlegt
Found in D***o | F**ting | Big Tits | M*****bation | Amateur