AnnikaRose
(37)
from Germany
Gender: female
Age: 37
Zip code: 10xxx
Country: Germany
I speak: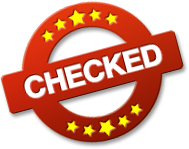 Amateur tags

iam sexy ;) Check it out!
LiveCam: Jeden Tag von 12-15 Uhr und 20-22 Uhr
NEU: Lovense TOY, Du steuerst ihn im Internet!
Hallo Süßer *bussi* Ich bin eine kleine, süße Maus die hauptberuflich Männer verarztet, ich bin nämlich eine Krankenschwester und das nicht nur währende meiner Arbeitszeit :)
Mit meiner Reife und Erfahrung zeige ich dir gern wo es langgeht. Das kannst du aber eh in meinen Videos sehen und bist herzlich willkommen in meinem Chat für g***e S*****nerein.
Bussi Anni
 
PS: Füge mich zu deinen Favoriten hinzu und verpasse nichts mehr von mir ;)
 
My Personal Info
| | |
| --- | --- |
| Height | 165 cm |
| Weight | 51 kg |
| Ethnicity | White / Caucasian |
| Eye color | green-gray |
| Hair color | brown |
| Hair length | long |
| Figure | sportive |
| Body hair | little |
| Pubic hair | natural |
| Cup size | B |
| Glasses | yes reading glasses |
| Tattoos | several |
| Piercings | several |
| Marital status | married |
| Children | 1 |
| Smoking | no |
My preferences
What I'm looking for, is
What I would like to experience, is
What turns me on, is
A**l sex
O**l sex
Being dominant
Outdoor sex
Public sex
RPG
B**M
More about me
What I can tell about myself
Not available
What's being said about me
Not available
My erotic fantasy
Not available
Visit my diary daily to stay up to date with everything I do.
CAM

Noch schnell nen bissel Spaß haben bevor der Montag kommt! hihi ;)

g***es Wochenende

Ich wünsch dir nen g***es WE! Magste eigentlich noch etwas Spaß mit mir haben? Bussi Anni

J**kOff instructions with rattle clock
A lot of people like my watch and the topic of water is also popular ... so why not take a bath in my watch and work on a d***o? That`s exactly what I did and my wristwatch still rattles around so nicely. I`ll tell you what you have to do with a tail and give you a horny weighting instructions! ...

My 2nd time! Wanked in panties!
OMG! I can not believe it! I actually dared and cheekily wanked into my panties! Who believes that! My face, I`m always horny and have done dozens of times in my panties!
Gefunden in H***y | F****r | Panty | M*****bation | MILF

CAM

Ich bin diese Woche von 11-15 Uhr online ;)

Smelly feet up close part 2
You look at me from below, you see my feet very close. It can hardly be closer and you can kiss, lick, smell, adore and spoil them! Do it! Now!
Gefunden in H***y | Dominance | Feet | Fetish | Dirty Talk

Valentin

Bussi und Knutsche ihr Lieben!

Smelly feet in sneakers
I`m just from sports and I didn`t wear socks in my sneakers. It was exhausting and I was sweating. Of course, my feet also sweated a lot and when I take off my shoes, an extreme fragrance arises. Now you can work on it!
Gefunden in Legs | Feet | Fetish | MILF | Dirty Talk