B****gsMIR
(50)
from Germany
Gender: female
Age: 50
Zip code: 00xxx
Country: Germany
I speak: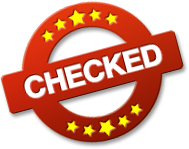 Amateur tags

Beatrixe, a horny F**kluder looking for dirty sex! Do you also and want to live out your hot fantasies, are you looking for mature, experienced women? What are you waiting for ??
My Personal Info
| | |
| --- | --- |
| Height | 163 cm |
| Weight | 80 kg |
| Ethnicity | White / Caucasian |
| Eye color | green |
| Hair color | dark blonde |
| Hair length | long |
| Figure | normal |
| Body hair | Not available |
| Pubic hair | shaved |
| Cup size | D |
| Glasses | no |
| Tattoos | one |
| Piercings | none |
| Marital status | divorced |
| Smoking | Not available |
My preferences
What I'm looking for, is
a man
a couple
a bisexual
What I would like to experience, is
What turns me on, is
Vanilla sex
O**l sex
Peeing
Sex Toys
Swinger
Outdoor sex
Public sex
Dessous
Voyeurism
More about me
What I can tell about myself
Not available
What's being said about me
Not available
My erotic fantasy
Not available
Visit my diary daily to stay up to date with everything I do.



horny come
self is the woman, I was so horny that I just had to spoil my wet p***y... that`s what she needed !!!
Found in D***o | Open Legs | Big Tits | M*****bation | MILF

horny slippery
always horny exciting so a slippery oil fun ... just horny
Kleins*****zH writes a comment:
Immer ein Genuss, diese schöne Frau, mit ihren tollen Nippeln und der einladenden M***hi, zu sehen.
sexsexteufel writes a comment:
G***e Milf! Guckt es euch einfach an!
Found in D***o | Brunette | Lubricate | Amateur | Dirty Talk

lust

stehst du auf große t****n , s****z sie voll

morning horniness!!!
it goes to you always so that you have to j**k off in the morning first horny to start the day ... I s****t horny for you ... give me your juice ....

s****ted horny
well, my horny ! do you want a horny mature lacy p***y... I`m so horny that I need it now just horny... Want ??
Gerry_61 writes a comment:
wow die Frau sollte verwöhnt werden
Found in Open Legs | Big Tits | Toys | S****t | Dirty Talk

short but horny j**ked
come let`s horny j**k off together and horny cum ... I was so horny that it came to me a short time later already ...
wohnwagen1 writes a comment:
würde dich gern f**ken
Johanwill writes a comment:
Sehr schön, kommt gut ????????????????❤️
Found in J**k Off | F****r | Hanging Tits | Chubby | Amateur