BibiBanx
(27)
from Germany
Gender: female
Age: 27
Zip code: 53xxx
Country: Germany
I speak: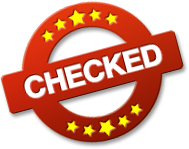 Amateur tags
My Personal Info
| | |
| --- | --- |
| Height | 169 cm |
| Weight | 70 kg |
| Ethnicity | White / Caucasian |
| Eye color | green |
| Hair color | brown |
| Hair length | shoulder |
| Figure | normal |
| Body hair | shaved |
| Pubic hair | none |
| Cup size | C |
| Glasses | no |
| Tattoos | many |
| Piercings | several |
| Marital status | Not available |
| Children | Not available |
| Smoking | no |
My preferences
What I'm looking for, is
What I would like to experience, is
What turns me on, is
Vanilla sex
A**l sex
O**l sex
Sex Toys
Swinger
Outdoor sex
Public sex
Dessous
RPG
Voyeurism
More about me
What I can tell about myself
Not available
What's being said about me
Not available
My erotic fantasy
Not available
Visit my diary daily to stay up to date with everything I do.

Mein erstes Userdate am Pfingswochenende
This gallery contains media from the categories B*****b, Brunette, P***y-Licking, Amateur, Forest.

Usergeschenk auf Herz und Nieren geprüft
This gallery contains media from the categories D***o, B*****b, Brunette, V***ar, Amateur.
Farbeunterderhaut writes a comment:
Hammer! Da würde ich gerne gerne auch mal ran!! Danke für dieses g***e Video!
Ein zufälliges Treffen...

Du siehst mich, während ich langsam durch die Dessousabteilung schlendere und mir überlege, was einem Mann beim ersten Date gefallen könnte.
Du erkennst meine Ratlosigkeit und bietest mir deine Hilfe an. Schnell werden wir fündig, ich bedanke mich für deine Hilfe und mach mich auf den Weg in die Umkleidekabine.
Du hast einen guten Geschmack bewiesen, in den von dir ausgesuchten Dessous sehe ich heiß aus, mein A***h ist schön knackig, meine B***te fest und perfekt in Szene gesetzt.
Da merke ich, dass ich beobachtet werde, ich sehe dich, du willst dich wohl selbst überzeugen, ob mir deine Auswahl steht. Erst bin ich verärgert, dann merke ich aber, wie es in meinem Unterleib ganz warm wird, der Gedanke daran von einem Fremden beobachtet zu werden, macht mich an.
Ich probiere die Dessous weiter an, schwinge meine Hüften tanze für dich.
Du kannst nicht anders und stehst plötzlich in meiner Umkleidekabine, wir gucken uns beide entsetzt an, dann gehe ich auf dich zu und streichel sanft die Beule, die sich in deiner Hose gebildet hat, deine Erregung macht mich an. Ich öffne deine Hose, beuge mich runter, l**ke und küsse deine pralle Eichel, ich l**ke deinen Lusttropfen weg und schiebe deinen S*****z tief in meinem Mund und beginne zu b**sen, nun willst du aber auch deinen Spaß. Du kniest dich hin, ich bücke mich und du schiebst deine Zunge in meine F****te s****e und l**kst wild drauf los. Ohne Vorwarnung rammst du deinen S*****z in meine M***hi und f**kst mich hart und wild, kurz bevor du kommst, drehst du mich um und s****zt mir deine gesamte S***e ins Gesicht. Du gibst mir einen Kuss und bedankst dich für das g***e Abenteuer.
Du gehst und lässt mich komplett eing****t zurück, die Dessous, die wir total vollg****t haben, hänge ich wieder auf den Kleiders*****r, der Gedanke daran, dass diese bald schon jemand kauft mit unseren Körperflüssigkeiten macht mich an.

Vom User sitzen gelassen - dann halt eben so !
This gallery contains media from the categories D***o, Open Legs, Big Tits, M*****bation, Close-Up.
skiline writes a comment:
Sehr schönes Video, dich wird so schnell keiner mehr versetzen
Chaos781 writes a comment:
ein sehr g***es u spannendes Video ... würde gerne ein Paar szenen aufgreifen u vielleicht auch nachspielen ;)
Gefunden in D***o | Open Legs | Big Tits | M*****bation | Close-Up

F****te s***fe Nippel beim Wet T-Shirt Contest
This gallery contains media from the categories D***o, Legs, Brunette, European, Amateur.
alexburn writes a comment:
GEIL!!!!!!!!!!!!!!!! GEIL!!!!!!!!!!!!!!!! GEIL!!!!!!!!!!!!!!!!
Tomm78 writes a comment:
hammer ......du wirst es nicht bereuen ..versprochen......