Biestheiss
(35)
from Germany
Gender: female
Age: 35
Zip code: 99xxx
Country: Germany
I speak: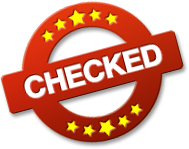 Amateur tags
Ich bin ziemlich d*******l und suche eine dauerhafte sexfreundschaft, vorausgesetzt die Chemie stimmt.
Ich mag Männer, die wissen was sie wollen, und dabei spielt das Alter keine Rolle. Ich bin offen für alles, probiere gern was neues aus und lasse mich gern in neue Welten entführen. 
My Personal Info
| | |
| --- | --- |
| Height | 176 cm |
| Weight | 68 kg |
| Ethnicity | Not available |
| Eye color | green |
| Hair color | blonde |
| Hair length | short |
| Figure | normal |
| Body hair | none |
| Pubic hair | none |
| Cup size | B |
| Glasses | no |
| Tattoos | one |
| Piercings | one |
| Marital status | single |
| Smoking | yes sometimes |
My preferences
What I'm looking for, is
a man
a couple
a transexual
a bisexual
What I would like to experience, is
an escapade
a relationship
a flirt
email sex
an affair
a ONS
an exciting friendship
fetish erotic
B**M
group sex
What turns me on, is
Vanilla sex
A**l sex
O**l sex
Peeing
Being submissive
Being dominant
Sex Toys
Swinger
Outdoor sex
Public sex
Dessous
RPG
More about me
What I can tell about myself
Not available
What's being said about me
Not available
My erotic fantasy
Not available
Visit my diary daily to stay up to date with everything I do.
Umfrage 3

Mich erreichen einige Anfragen, ob es denn mehr Umfragen geben könnte .
Ok , weiter gehts

Vorspiel Ja oder Nein

A) Auf jeden Fall
B) Nö brauche ich nicht
C) Mir egal

Ergebnisse und Auswertung eurer antworten kommt wieder unter diesen Eintrag
Umfrage 2

Hier geht es um die beliebtesten Stellungen der Männerwelt

A) Frau reitet
B) Er Nimmt sie von hinten
C) Löffelchen

Gern dürft ihr mir auch Stellungen zukommen lassen die ich nicht aufgeführt habe, auch andere Antwortmöglichkeiten werden mit ausgewertet.
Auch diese Ergebnisse stelle ich nach Auswertung ins Tagebuch

Ergebnisse dieser Umfrage
46 Zuschriften kamen auf diese Umfrage

Antwort A - 29 Männer
Antwort B - 6 Männer
Antwort C - 11 Männer

Dankeeee fürs mitmachen
Kleine Umfrage an euch Männer

Wie stellt ihr euch den ersten F**ktreff vor ?

A) schnell, wild, ran an den Speck
B) Romantisch, ohne Stress und Zeitdruck, Wein
C) Mir egal


Ich werde eure antworten auswerten und euch natürlich die Ergebnisse im Tagebuch zur Verfügung stellen

Auswertung
24 ehrliche Männer haben mir ihre Antwort zu dieser Umfrage zukommen lassen

Antwort A - 5 Männer
Antwort B - 6 Männer
Antwort C - 13 Männer

Vielen Dank für die ehrlichen Antworten

Was wollt ihr sehen?

An euch Männer, wir alle habe geheime Wünsche und Phantasien. Ich möchte wissen, was ihr euch wünscht, schreibt mir eure Phantasie. Sagt mir was ihr gerne mal sehen möchtet.
Die Wünsche und Phantasien, die am häufigsten vorkommen, die werde ich euch erfüllen bzw. umsetzen.
Haut in die Tasten und traut euch
Bilder, Videos…..kein Problem.

Es gibt neues Bild und Videomaterial in der Galerie. Küsschen

Panties
Which panties should it be today?
Or rather the little black one?

Morning toilet
Good morning . Yawn. first pee and wake up
Gefunden in Bathroom | Close-Up | Golden Shower | Posing | P**sing

Bathing fun
I love to caress myself while bathing and to be pampered by men in the bathtub

Bathing fun
Hmmmm in the water it is soooo horny. Water is my element, who his still ?

Neue Bilder in der Galerie

Ihr findet neue Bilder von mir in meiner Galerie, auch normale. Aber auch 2 Kleine Videos ………