BlondAngel77
(42)
from Germany
Gender: female
Age: 42
Zip code: xxxxx
Country: Germany
I speak: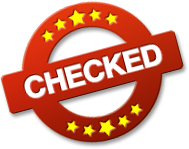 Amateur tags

Ich glaube man muss nicht viel drum herum reden um zu wissen was man will!!! So weiß ich genau was ich will!
My Personal Info
| | |
| --- | --- |
| Height | 169 cm |
| Weight | 58 kg |
| Ethnicity | White / Caucasian |
| Eye color | blue |
| Hair color | blonde |
| Hair length | long |
| Figure | slim |
| Body hair | none |
| Pubic hair | shaved |
| Cup size | C |
| Glasses | no |
| Tattoos | none |
| Piercings | none |
| Marital status | single |
| Children | none |
| Smoking | yes sometimes |
My preferences
What I'm looking for, is
What I would like to experience, is
What turns me on, is
Vanilla sex
O**l sex
Sex Toys
Outdoor sex
Public sex
Dessous
RPG
More about me
What I can tell about myself
Not available
What's being said about me
Not available
My erotic fantasy
Not available
Visit my diary daily to stay up to date with everything I do.

im Bad mal wieder
This gallery contains media from the categories Bra, Blondes, Big Tits, Amateur, Selfies.
Teen1992 writes a comment:
Gelebte Erotik. Kopfkino der stilvollen Extraklasse. D A N K E !!!!!


ich will

Ich will Dich fühlen,
will Dich sehen,
mit Dir durch`s Liebesfeuer gehen.

Ich will Dich riechen,
will Dich schmecken,
mit Dir der Liebe Süße l**ken.

Ich will Dich halten,
will Dich berühren,
und Dich zum Liebesspiel verführen.

Ich will Dich küssen,
will Dich betören,
und Deine ganze Lust beschwören.

Ich will Dich lieben,
will Dich beglücken,
mit Dir dem Alltag weit entrücken.

Ich will,dass Du dies alles willst,
und meine Sehnsucht völlig stillst.

Leidenschaft

Von Dämmerlicht umgeben,
Schattenspiele zeigen Leben,
durch flackerndes Kerzenlicht,
mittendrin – Du und Ich.

Der Leidenschaft verfallen,
in uns selbst gefangen,
sehnsüchtiges Stöhnen,
gegenseitiges Verwöhnen.

Doch ist es nicht nur diese Akt,
der mich noch stärker an dich packt,
es ist auch die Behaglichkeit,
wenn wir einfach nur zu zweit.


Was ich möchte....

Ich möchte dich so gern berühren,
möchte deine Nähe spüren,
möchte mich an dich verschwenden,
zerfließen unter deinen Händen.

Will dich küssen, streicheln, hören,
mich an deinem Duft betören,
will dich haben, dich umwerben,
den kleinen Tod gemeinsam sterben.

Möchte dann die Augen schließen,
deine Wärme still genießen,
mich in deine Arme strecken,
bis wir uns dann wieder wecken.

mal auf der Couch
This gallery contains media from the categories Bra, Blondes, Close-Up, Slim, Amateur.
l****nbu writes a comment:
immer schön anzuschauen
kommjetz writes a comment:
Umwerfend schön, eine Frau zum verlieben

Lehre mir die Liebe

Ein Orkan der Sinne
beginnt in mir zu tosen
wenn Deine zarten Hände
meine Haut liebkosen.

Wenn Deine weichen L****n,
die meinigen berühren,
ein wohliges Erschauern,
will mich zu mehr verführen.

Ich will mich einfach kuscheln,
ganz fest an Deine B***t,
mein Herz das jauchzt vor Freude,
vor Sehnsucht und vor Lust.

Lass mich die Liebe spüren,
zeig mir den Weg ins Glück,
ich werde freudig lernen,
und gib dir viel zurück

Sehnsuchts Lied

Möcht` ein Lied dem Liebsten singen,
dass er tief ins Herz mir sieht;
doch es will mir nicht gelingen,
und mein Sinn ins Weite flieht.
Ob es mir an Tönen fehle?
ob zu Ihm mein Sinn gleich flieht?
Aber meine ganze Seele
ist ein einzig Sehnsuchtslied.

Wollen

Bei Dir sein wollen

Mitten aus dem was man tut

weg sein wollen

bei Dir verschwunden sein

Nichts als bei Dir

näher als Hand an Hand

enger als Mund an Mund

bei Dir sein wollen

In Dir zärtlich zu Dir sein

Dich küssen von außen

und Dich streicheln von innen

so und so und auch anders

Und Dich einatmen wollen

immer nur einatmen wollen

tiefer und tiefer

und ohne Ausatmen trinken

Aber zwischendurch Abstand suchen

um Dich sehen zu können

aus ein, zwei Handbreit Entfernung

und dann Dich weiterküssen