Blondes***vin
(24)
from Germany
Gender: female
Age: 24
Zip code: 80xxx
Country: Germany
I speak: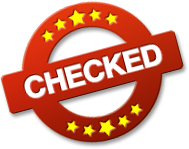 Amateur tags

Hello I am new and looking for my partner that I am no longer alone you can contact me
My Personal Info
| | |
| --- | --- |
| Height | 176 cm |
| Weight | 90 kg |
| Ethnicity | White / Caucasian |
| Eye color | brown |
| Hair color | black |
| Hair length | short |
| Figure | thickish |
| Body hair | none |
| Pubic hair | none |
| Cup size | D |
| Glasses | yes reading glasses |
| Tattoos | several |
| Piercings | several |
| Marital status | single |
| Smoking | yes sometimes |
My preferences
What I'm looking for, is
a man
a couple
a bisexual
What I would like to experience, is
an escapade
a relationship
a flirt
an affair
a ONS
an exciting friendship
fetish erotic
professional sex
B**M
group sex
What turns me on, is
Vanilla sex
A**l sex
O**l sex
Peeing
Being submissive
Being dominant
Sex Toys
Swinger
Outdoor sex
Public sex
Dessous
RPG
Voyeurism
B**M
More about me
What I can tell about myself
Simply awesome
What's being said about me
I don`t know
My erotic fantasy
Everything you haven`t experienced
Visit my diary daily to stay up to date with everything I do.

My candles wax
my nipples ohh yes with candle wax and my horny tot head licks me right
riemen72 writes a comment:
g***e Bilder; da gehört aber noch mehr Wachs drauf DU KLEINE G***E SAU
Strangelo writes a comment:
Ahhhh haaaa na dann magst Du bestimmt auch wenn wir am f**ken sind, daß ich Dir dabei ab und zu ein bisschen Deine Nippelzzzze kneife hihihi IMMERDANN WENNICH härterSCHNELLERtiefer zustosssse...... DU❤SAUdug***e
Gefunden in A**l Sex | Dominance | Group Sex | Kissing | O**l

mein kerzenspeil

Na ich war Heute wider so geill.und musste was neues ausprobieren, erst habe ich mit Kerzenwax auf meine nippeln und danach musste ich p**sen woww das war der Hammer meine viedos und bilder kannst du sehen wenn du lust hast....wir sollten es mall zusammen ausprobieren na was sagst du ?


I am
You can do me right, I wouldn`t say no.
Strangelo writes a comment:
Tolle Bilder echt klasse gemacht
anilingusN2018 writes a comment:
Du hast ein Gesicht zum verlieben…. Es gefällt mir

There I am again
Miss me? I got something for you. You won`t be able to stand what I did.
Strangelo writes a comment:
Bisschen mit Dir zusammen nackt sein muß toll sein....
riemen72 writes a comment:
ein paar heiße Bilder von dir

that`s for you...
I am the horny blonde slave so you can have me are you ready to cum? it was so shön exactly how I want to be in front of you and show everything only to you
captain52 writes a comment:
G***e Frau mit herrlichen T****n und einem super g***en A***h zum f**ken
anilingusN2018 writes a comment:
Du hast so ein g***en A***h und man sieht, das es dir Spaß macht…. und deine T****n… ein Genuss. Schenk mir bitte dein Slip. G***e Grüße aus Berlin

my naked curves for you
Ohh no I`m wider so horny... and have so desire for you genu so I would like to have endlic YOU in me
Strangelo writes a comment:
WOW!!! YOU ARE sooooooo BEAUTYFUL
Tiwe19873q writes a comment:
Baby, du bist perfekt :*

ohne tabus

Ein Küsschen links ein Küsschen rechts und eins auf deine zarten L****n komm lass uns doch einfach v****ut werden!!!! ich bin für dich da ohne Tabos !!!