Brandy-Six
(23)
from Germany
Gender: female
Age: 23
Zip code: xxxxx
Country: Germany
I speak: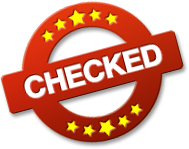 Amateur tags

Oh la la nun am I there !!! What should I write? Just ask me out... If you dare, fg
My Personal Info
| | |
| --- | --- |
| Height | 162 cm |
| Weight | 60 kg |
| Ethnicity | Asian |
| Eye color | brown |
| Hair color | brown |
| Hair length | shoulder |
| Figure | slim |
| Body hair | none |
| Pubic hair | none |
| Cup size | Not available |
| Glasses | Not available |
| Tattoos | Not available |
| Piercings | Not available |
| Marital status | single |
| Smoking | Not available |
My preferences
What I'm looking for, is
What I would like to experience, is
What turns me on, is
Vanilla sex
O**l sex
Sex Toys
Swinger
Outdoor sex
Dessous
RPG
More about me
What I can tell about myself
Not available
What's being said about me
Not available
My erotic fantasy
Not available
Visit my diary daily to stay up to date with everything I do.



My spontaneous pictures
Relaxed, alone in the evening????????
wegener-ha writes a comment:
du bist ein erotischer L**kerbissen, wo finde ich dich, in welcher Stadt??Gerne verwöhne ich dich so wie du es dir wünscht:-))

COME AND F**K ME NOW
just finished with the current lover and spent a few days in a hotel for a change... TIME?
nridonfa195 writes a comment:
Sehr sexy Augen
hoffi2o writes a comment:
Sexy Fotos deine T****n gefallen mir mit denen spielen und l**ken schicke mir Mal deine Handynummer

Would you like to join me...
I`m lying alone on my bed and I`m mega hot. Want to help me come? Just start writing me your hot fantasies

Here you can see me from my best side!
If you disagree, take a close look and let me know what you think. All pictures only for YOU
L**k_s***ve writes a comment:
echt heiße Bilder , super sexy Figur !!!!!!!!!!
FAGOT69 writes a comment:
Tittis l**ken f**zchen schl**ken

Wet f****rs
I`m so hot for you to stuff my p***y. Come and don`t keep me waiting
Madmaxx87 writes a comment:
einfach nur krank geil *loooooooooove*
mst1967 writes a comment:
Heißes g***es Luder bist du süße echt Sexy heiß .
Found in Massage | M*****bation | Close-Up | Amateur | S****t

You want to f**k me?
I keep whispering to you about how much I`d like your f****rs or c**k inside me. Would you do this one for me?
mst1967 writes a comment:
Sexy g***es heißes Luder bist du süße echt Ratten scharfes g***es Luder süße bist du .

Relaxation room
I was in the relaxation room and did it myself was pure relaxation ;-)
didib****gtsdir writes a comment:
Du hast einen sehr l**keren Körper! Kussi didi
Found in Picture C*****t | Bisexual | Brunette | Threesome | Big Tits