CateCurly
(26)
from Germany
Gender: female
Age: 26
Zip code: 97xxx
Country: Germany
I speak: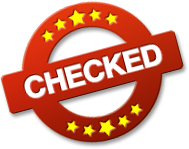 Amateur tags

Hi sweetie! I am CurlyCate! I am a very open, cheeky and naughty woman who has fun with some kinky things ;) I am young, slim and tattooed which underlines my naughty style. If you want to know more about me, write me a message. *kisses*
Hey mein süßer , 
Ich freue mich das du auf mein Profil gefunden hast. 
Wen du willst werden wir bestimmt ne richtig g***e Zeit zusammen hier haben =) KIss
My Personal Info
| | |
| --- | --- |
| Height | 170 cm |
| Weight | 55 kg |
| Ethnicity | Not available |
| Eye color | brown |
| Hair color | red |
| Hair length | short |
| Figure | slim |
| Body hair | shaved |
| Pubic hair | partly shaven |
| Cup size | A |
| Glasses | yes reading glasses |
| Tattoos | many |
| Piercings | one |
| Marital status | married |
| Smoking | Not available |
My preferences
What I'm looking for, is
a woman
a man
a couple
What I would like to experience, is
What turns me on, is
A**l sex
O**l sex
Sex Toys
Swinger
Outdoor sex
Public sex
Dessous
RPG
More about me
What I can tell about myself
Cheeky, honest and curious ;)
What's being said about me
Not available
My erotic fantasy
I am open to many things :) Let`s discover together our erotic fantasies
Visit my diary daily to stay up to date with everything I do.

Kommst du mit mir plantschen?
This gallery contains media from the categories Outdoor, Small Tits, Piercing, V***ar, Tattoos.

My tentacle d***o
Are you also on extraordinary? I got me this tentacle d***o and find him just mega horny... especially he smacks so nice in my wet p***y

Make yourself comfortable with me on the sofa
Undress me slowly and show me how you spoil me horny
kinimod27 writes a comment:
g***e frau g***e bilder und sehr g***e l****n

Caught by the hunter on his high seat!
I was once walking, because I really like to be in nature. The fresh air makes me but also always horny... Since I`ve seen thisn Hochsitz and thought I sit down times purely and spoil my p***y, until I was caught by the hunter... I had some widergutb**sen... ...

Plug and d***o
Here a little teaser, about a few of my favorite toys ;)
dreamer12_dreamer12 writes a comment:
Tolle Figur,superschöne Nippel,zauberhafte S***ml****n,sexy Po alles sehr einladend
L**k_s***ve writes a comment:
super sexy Hintern !!!!!!!!!!!!!!!!!
Gefunden in A**l Sex | Small Tits | Tattoos
Wieder hier, ganz neu und frisch.

Hallo Mein süßer :)

Vor langem hatte ich mich hier mal angemeldet, aber dann kam mir der Berufsalltag in die Quere..

Jetzt bin ich endlich wieder hier und freu mich schon drauf dich kennenzulernen :)

Schreib mir doch mal :)


Are you coming to the lake??
I had such a desire to cool down so I went to the lake without further ado! Also had something to play with, klaro or ?!=P Would you like to have been the toy ???=P

Neues Video

Na? Hast du schon meinen ersten Clip gesehen? Gefällt er dir?