CharmingRed
(31)
from Germany
Gender: female
Age: 31
Zip code: xxxxx
Country: Germany
I speak: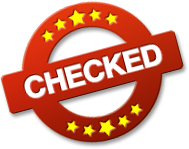 Amateur tags

I am a pretty open book so you can ask me anything you want. Because I like to experiment for a living. Maybe you and I can experiment together sometime
My Personal Info
| | |
| --- | --- |
| Height | 168 cm |
| Weight | 53 kg |
| Ethnicity | White / Caucasian |
| Eye color | brown |
| Hair color | dark blonde |
| Hair length | shoulder |
| Figure | normal |
| Body hair | none |
| Pubic hair | none |
| Cup size | C |
| Glasses | no |
| Tattoos | none |
| Piercings | one |
| Marital status | single |
| Smoking | no |
My preferences
What I'm looking for, is
What I would like to experience, is
What turns me on, is
O**l sex
Public sex
Dessous
More about me
What I can tell about myself
Not available
What's being said about me
Not available
My erotic fantasy
Not available
Visit my diary daily to stay up to date with everything I do.


A Stip for you
It should drive away your sorrows and worries and drive the heat in your pants giggle
klausmaria3 writes a comment:
TRAUMFRAU11111111111111111111

First only in underwear...
is enough for now, is hot enough laugh
ottke5380 writes a comment:
Du bist schon eine heiße Frau
Gefunden in Legs | Bra | D********t | Close-Up | Topless

All right, I dare even without...
naked is also really much hornier in the end...
M3RCUTIO writes a comment:
Hammer Frau! Super sexy!
l****nbu writes a comment:
Alles dran und an der richtigen Stelle

Black lingerie that need to get out
And what do you say? Looks good, doesn`t it?
reiner391 writes a comment:
das sieht sogar sehr gut aus,da bekommt man große Lust auf mehr.
klausmaria3 writes a comment:
OH sieht sehr schön aus
Gefunden in Lingerie | Cross-Dresser

Oops, can it be that I show you my p***y
if you look closely, i may show you exactly THAT
Schlosser62 writes a comment:
Du vereinst vieles. Schönheit, Anmut, Liebreiz und ..... Echt WOW !
joejoest writes a comment:
Verdammt hübsch, einfach perfekt.

Bed time and I`m naked
Take off your clothes, it`s the only way to have fun, right?
Jolle20 writes a comment:
das macht Lust auf mehr. Sehr schöne Frau.
Schwabe79 writes a comment:
Sexy , da möchte man doch zu gerne mit ins Bett kommen
Gefunden in M*****bation | Close-Up

Black lingerie
Bit of lace, bit of class, and who`s coming to bed with me?
Moschus67 writes a comment:
Herrlich, wie Du Dich aus der Wäsche entblätterst. Da will ich doch dabei sein
markob330 writes a comment:
Süße Unterwäsche, mit einem heißem Inhalt..... Bezaubernd, Chapeau....

Pack your swimsuit
And then it`s off to the swimming pool to make a few messes, right?
Schlosser62 writes a comment:
Schade ! Der erste Blick verspricht etwas süßes und dann schaut man auf OP-Narben an den B***ten. Künstliche Schönheit spricht eben nicht jeden an.

Black Jacket and the Surprise
Look under my jacket, what do you see?
l****nbu writes a comment:
Eine echte Schönheit, leider nicht mehr im Originalzustand.
Andreas19646 writes a comment:
hey du hast echt eine gute figur. richtig was zum anfassen , geil.