CurveJuwel89
(30)
from Germany
Gender: female
Age: 30
Zip code: 40xxx
Country: Germany
I speak:
Video galleries: 0
Picture galleries: 0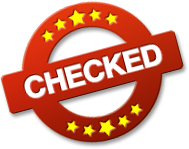 Amateur tags

Hallo Liebe Profilbesucher ... Ich freue mich das du Mein profil gefunden hast , Und dich nun hier umschaust .Und nun fragt du dich sicherlich , Immer noch wer ich genau bin !! Dies kann ich dir gerne Beantworten , In dem du nun In die Tasten haust Aber bitte !! nicht zu Feste . Den dann klapp das leider nicht mit dem , Persönlichen anschreiben . Ps .. Zur info , Bei meinem Tagebuch halte ich euch sogut wie es immer geht auf dem neusten standt . Bis Gleich , eure Jessie
My Personal Info
| | |
| --- | --- |
| Height | 170 cm |
| Weight | 90 kg |
| Ethnicity | White / Caucasian |
| Eye color | green-gray |
| Hair color | dark brown |
| Hair length | long |
| Figure | thick |
| Body hair | shaved |
| Pubic hair | none |
| Cup size | B |
| Glasses | yes reading glasses |
| Tattoos | several |
| Piercings | none |
| Marital status | nothing fixed |
| Children | none |
| Smoking | yes sometimes |
My preferences
What I'm looking for, is
a woman
a man
a couple
a bisexual
What I would like to experience, is
an escapade
a relationship
a flirt
email sex
an affair
a ONS
an exciting friendship
professional sex
group sex
What turns me on, is
Vanilla sex
A**l sex
O**l sex
Peeing
Sex Toys
Swinger
Outdoor sex
Public sex
Dessous
RPG
More about me
What I can tell about myself
Not available
What's being said about me
Not available
My erotic fantasy
Not available
Visit my diary daily to stay up to date with everything I do.

Neue info ..

Hallo meine lieben besucher

Ich wolte euch informieren das es neue und viel bessere online zeiten ,
für euch habe .

Die zeiten sind ..

Mo bis Fr von 20 uhr bis 22 uhr für euch zu erreichen .

Am wochenende ändern sich die zeiten auf keine festen zeiten ..

Lg eure jessie

Ankündigung für den 12.04.19

Hallo Lieber Profilbesucher und leser ...

Ich möchte euch heute für den 12.04.19 um 20.00 uhr Mitteilen ,
Das ich eine Überraschung für euch habe .
Die währe ! Ihr dürft mit mir in meinem badezimmer sein und mir zuschauen wo ich in der Badewanne bin und dort mit euch spaß haben möchte ..

Ich würde mich über deinen / euren besuch freuen ..

Liebe grüße eure jessie
Neue Information ...

Hallo Meine Lieben Profil Besucher

Ja ihr wundert euch warum ich dieses wochenende !!
Nur hin und wider online bin .

Grund zu diesem ist Frauen ZEIT !!!

Aber ich kann euch Sagen ich ,
Bin dennoch für euch da und schreibe gerne mit euch wider am Sonntag ..

Schönes wochenende wünsche ich euch , Eure Jessie
Neue Information ...

Hallo Meine Lieben

Ich möchte euch mittleilen , Das ich euch 2 Neue filme reingesetzt habe .
Die ihr euch gerne an schauen und mit Spaß haben könnt .
Ich hoffe sie gefallen euch , und ihr damit spaß habt ..

Liebe grüße eure Jessie
Information Für Euch

Hallo meine Lieben

Eine Kleine info für euch , von mir !
Ich sage euch nun mal meine zeiten in dem ich gerne für euch da bin .

Also per Cam bin ich gerne für euch von 19.00 uhr bis 21.00 uhr ( Mo - Sa )
Zusatz info für Cam , Und per anfrage ist es auch früher möglich .

Jetzt sage ich euch meine zeiten Nur für zum Schreiben mit euch ,
Die ist von 16.00 uhr bis 18.00 uhr .

1 Std Mache ich dann Pause und bin auch in der zeit Offline ..

Um 21.00 uhr Ist dann für Mich und für Euch , Schlafens zeit .. Grins ..

Wünscht euch eure Jessie
Neuste Meldung ..

Hallo Meine Lieben

Ja es ist echt eine weile her , in dem ich mich hier drüber gemeldet habe .
Aber nun im neuem Jahr , Wo ich wider fit bin .
Hoffe ich doch das ich wider öfter für euch da bin , Nein nicht nur beim Schreiben auch per Cam .

Lg eure Jessie
Willkommen 2 ..

Hallo Meine Lieben

Ich möchte euch auf dem laufenden halten , daher mein neuer post .
Heute geht es mir dennoch nicht besser trotz Medi , Daher bin ich heute nur kurz für euch da .
Ich werde mich dann noch etwas aus ruhen ,
damit ich später etwas fiter für euch bin .

Und denkt dran so bald ich fit bin , und die erkältung weg ist Geht die cam für euch an und wir sehen uns ....

Liebe grüße eure jessie