Deine-Prinzessin
(27)
from Austria
Gender: female
Age: 27
Zip code: 11xx
Country: Austria
I speak: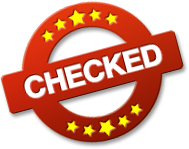 Amateur tags

It is the forbidden, the secret what drives me. You have to know that I`m stuck in a normal job and therefore i need something interesting. That`s why I want something that gives me a buzz, what I enjoy, the right "kick". And I found this site. I could even not believe it, but I like to fulfill this special, secret. I look forward to any of your messages and enjoy getting to know you.
Profil von Deine-Prinzessin
My Personal Info
| | |
| --- | --- |
| Height | 172 cm |
| Weight | 60 kg |
| Ethnicity | White / Caucasian |
| Eye color | brown |
| Hair color | brown |
| Hair length | long |
| Figure | sportive |
| Body hair | shaved |
| Pubic hair | shaved |
| Cup size | C |
| Glasses | no |
| Tattoos | none |
| Piercings | none |
| Marital status | single |
| Children | none |
| Smoking | no |
My preferences
What I'm looking for, is
a woman
a man
a couple
a transvestite
a transexual
a bisexual
What I would like to experience, is
a flirt
email sex
an exciting friendship
fetish erotic
What turns me on, is
Vanilla sex
A**l sex
O**l sex
Peeing
Being submissive
Being dominant
Sex Toys
Outdoor sex
Public sex
Dessous
RPG
More about me
What I can tell about myself
I am a very open-minded and open human.Ich like to listen to each other and you can have much fun with me.
What's being said about me
I`ve often heard about me is that I seem to put a lot of emphasis on my appearance and my style. This is also reflected in my shoe, bag and garment selection. There is almost nothing that I could not put on for you :)
My erotic fantasy
69er, Blow Jobs, A**l Sex, pee, feet erotik, dominant men, public places
Diary of Deine-Prinzessin
Visit my diary daily to stay up to date with everything I do.

Dirty Sunday

Who want`s to get dirty? Ich wünsche einen schönen und heißen Sonntag! ;)

Spaziergang

Wenn sich nach dem vielen Regen endlich wieder die Sonne blicken lässt, kann mich nichts drinnen halten. Also ab nach draußen und das schöne Wetter genießen ;)

Auch Lust?

Ich hätte jetzt Lust auf einen langen und intensiven Kuss! :)

Brunchen

Am Sonntag früher aufstehen und schnell fertig machen. Was tut man nicht alles für einen l**keren Brunch :)

Letzter Tag

Ein letztes Mal das herrliche Frühstück in dieser wunderschönen Stadt genießen und am Abend muss ich leider wieder die Heimreise antreten.

Gute Nacht

Ganz artig ab unter die Decke, oder doch auf der Spielwiese im Hotelzimmer austoben? Was würdest du jetzt gerne machen? ;)

Ausblick

In den nächsten vier Tagen wird es Zeit neue Eindrücke zu sammeln. Aber zuerst mal einen Kaffee trinken, Energie tanken und einen neuen Ausblick genießen :)

Trocken rubbeln

Duschen, trocken rubbeln und dann ab unter die Decke. Wer kommt mit? :)

Arbeitstag

Es ist zwar schon Freitag aber das Wochenende muss bei mir noch ein bisschen warten. Was hast du schönes geplant? :)

Schöne Ostern

Wer hat auch schon zwei Eier in der Hand? :D