Dirty_Rina
(25)
from Germany
Gender: female
Age: 25
Zip code: xxxxx
Country: Germany
I speak: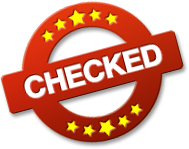 Amateur tags
My Personal Info
| | |
| --- | --- |
| Height | 170 cm |
| Weight | 55 kg |
| Ethnicity | White / Caucasian |
| Eye color | green-gray |
| Hair color | dark blonde |
| Hair length | long |
| Figure | slim |
| Body hair | none |
| Pubic hair | shaved |
| Cup size | C |
| Glasses | no |
| Tattoos | several |
| Piercings | several |
| Marital status | single |
| Smoking | yes sometimes |
My preferences
What I'm looking for, is
What I would like to experience, is
What turns me on, is
Vanilla sex
A**l sex
O**l sex
Being submissive
Sex Toys
Swinger
Outdoor sex
Public sex
Dessous
RPG
Voyeurism
More about me
What I can tell about myself
I am a naturally horny and loving woman who loves to give free rein to her instincts. I am sometimes tender and sometimes I am wild, so that it never gets boring with me.
What's being said about me
My friends call me Dirty Rina because I can already score with some sex experience that not everyone has. Besides I am totally nice and sometimes a bit chaotic.
My erotic fantasy
To meet you in a swimming pool, then into the sauna and out of the sauna into the meter high snow. Do you dare?
Visit my diary daily to stay up to date with everything I do.

F****r Party and O****m
I love f****ring myself and making myself horny
Soulnico writes a comment:
Sehr geil, mit so nem sexy stimmchen stöhnen. Doch noch g***er wird wenn du mich mit meinen f****rn, zehen und Zunge ranlässt
Found in M*****bation | Close-Up | Posing | Tits | Amateur

P**fy socks and hot p***y
Come on, you have to admit, the teddy socks are kind of something, aren`t they?
user-6212182f08a2e writes a comment:
Sehr sexy. Kuss
mimuer writes a comment:
Heisses Mädel, sexy

From behind
Also from behind can be very horny or not?
Sucher01 writes a comment:
wow dich würde ich stundenlang l**ken wollen..
Marcelwef850m writes a comment:
Sexy Lady zum naschen

A touch of?
What do you think? Vacation? Sauna? All together?
toller345 writes a comment:
mega heiß und geil!
mimuer writes a comment:
Heisses Mädel, sexy

Bedtime is Naked Time
Hmmm nice lolling on the bed like I like it
Friemeln05 writes a comment:
S**tiges pfläumchen und g***e tattoos
Friemeln05 writes a comment:
Top Frau heiße Dame

Stylish and sweet
Why then always in the same scenery, times normalo pictures
mimuer writes a comment:
Sehr hübsche Frau
L**km**l2 writes a comment:
heiss heiss heiss


Come on - f**k me in the ass
I`m home alone and my date has been canceled. I`ve already imagined a great night, but unfortunately nothing came of it. But of course I know how to help myself. I slowly lift my skirt and rub my c**toris with my thong. I can`t take it long and so I quickly undress downstairs to j**k myself off. My f****rs I ...
Znlqhjg94qg writes a comment:
die Person die abgesagt hat, hat aufjedenfall was verpasst
Lucky4792 writes a comment:
Sehr schön zum anschauen

Winterträume

es ist warm draußen, ich liege in meinem Bett und spüre einen leichten Windzug an meinem nackten Körper. Ein weißes Bettlaken umschmiegt meinen Körper und fühlt sich angenehm weich an … Ich räkle mich, strecke mich, denke an dich. Wie gern würde ich dich mit unter meiner Decke haben, wie deine F****rspitzen meinen Bauchnabel umkreisen, du mir tief in die Augen blickst, mich küsst … Deine Hand weiter hinunter streicht … nur ganz leicht über meine Oberschenkel … Wie ich mich weiter räkle, zu dir drehe und deine küsse leidenschaftlich erwidere … So und noch viel intensiver möchte ich einen schönen Abend mit dir genießen