EinfachCarmen
(34)
from Germany
Gender: female
Age: 34
Zip code: xxxxx
Country: Germany
I speak: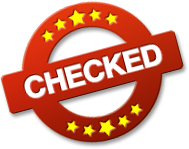 Amateur tags

Just Carmen - just me. Why pretend? It`ll come out eventually anyway, so... What do we do instead? Right! Let`s get out of here!) Haste Bock? Then get in touch with me and just be YOU!
My Personal Info
| | |
| --- | --- |
| Height | 176 cm |
| Weight | 55 kg |
| Ethnicity | White / Caucasian |
| Eye color | brown |
| Hair color | black |
| Hair length | long |
| Figure | slim |
| Body hair | none |
| Pubic hair | none |
| Cup size | E (DD) |
| Glasses | no |
| Tattoos | none |
| Piercings | none |
| Marital status | single |
| Smoking | yes sometimes |
My preferences
What I'm looking for, is
What I would like to experience, is
What turns me on, is
Peeing
Swinger
Outdoor sex
Public sex
More about me
What I can tell about myself
I`m a bit of a dick, but why take everything in life so seriously?
What's being said about me
Good question!
My erotic fantasy
Attend an O****m Seminar
Visit my diary daily to stay up to date with everything I do.


A hot hole
A little bare skin, a little horny hole
Texttext writes a comment:
Hot, Hot, Hot Sexy Women

At the stairs
And what do I do there ? Really beautiful things
server-1275332 writes a comment:
eine heise ansicht
Gefunden in Open Legs | Big Tits | C**t | M*****bation | S***ed

Small new attempt to make a few pics
i would like to take some pics today
M3RCUTIO writes a comment:
Hammer Frau! Super sexy!
Seppelhoy88 writes a comment:
Hammer ein Traum ❤️❤️

Look, my cunt is really hot....
I am so hot for you right now
Bastix6 writes a comment:
Du bist sooo wunderschön! Einfach nur PERFEKT!
maik1234567890000 writes a comment:
Atem beraubend schöne lange scharm L****n und Traum b***te wunderschön

Hot temper and a lot of it
I have really horny temperament and quite a lot of it

Saturday evening outfit
Do you think I can wear this to the dance?
nippon62 writes a comment:
scharf sexy geil.....macht lust auf mehr
Biker110 writes a comment:
Ich glaube so werden wir es nicht schaffen auszugehen.
Gefunden in Big Tits | Long Hair | Posing | V***ar | Selfies

Coat aside...
Wonderful things you get to see then ;)
an-ro writes a comment:
super Frau - Klasse
Franky-ffm writes a comment:
Ich kann mich nur wiederholen....Du bist einfach eine wundervolle Frau
Gefunden in Big Tits | S***ed | V***ar | Black-Haired | MILF

Quick F****r F**k
Doesn`t always have to be decent, right? You can also do wild things with your f****rs or?
polab4-1121 writes a comment:
Wow heisse P***y , dann noch ihr den S*****z in ihren Mund schieben... heiss Süsse
dasbaerle writes a comment:
unglaublich heiße und schöne frau mit tollen kurven und einer schönen g***en m***hi

A glow...
Not only in the face - posing with selfies
Biker110 writes a comment:
Bei so scharfen, g***en Bildern müsste der Spiegel schon beschlagen.
GoldenHands writes a comment:
So gut , lass uns beschnuppern.
Gefunden in Legs | Bra | Posing | Black-Haired | Selfies