Finja_Fantastic
(31)
from Germany
Gender: female
Age: 31
Zip code: xxxxx
Country: Germany
I speak: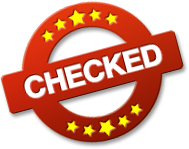 Amateur tags

Are you looking for an adventure?? So dare and write me!
Profile of Finja_Fantastic
My Personal Info
| | |
| --- | --- |
| Height | 168 cm |
| Weight | 52 kg |
| Ethnicity | White / Caucasian |
| Eye color | blue |
| Hair color | dark blonde |
| Hair length | shoulder |
| Figure | slim |
| Body hair | normal |
| Pubic hair | partly shaven |
| Cup size | B |
| Glasses | no |
| Tattoos | none |
| Piercings | none |
| Marital status | single |
| Smoking | yes sometimes |
My preferences
What I'm looking for, is
What I would like to experience, is
What turns me on, is
O**l sex
Being submissive
Outdoor sex
Dessous
More about me
What I can tell about myself
Not available
What's being said about me
Not available
My erotic fantasy
Not available
Visit my diary daily to stay up to date with everything I do.


Carrot and stick?
What do you think? What do you prefer? :) Whip or be a little horny?

Stripping and fumbling
A good combination bit of f****ring and fiddling
Abt67 writes a comment:
Wow, baby, sehr sexy

Deep sight from very close
I don`t think it can get any tighter than that, can it?
Erich612b writes a comment:
Du hast einen schönen Körper
Prinzzarthart1 writes a comment:
wws für eine wunderschöne p***y... wer da nicht mit der Zunge helfen will, ist wahrscheinlich nicht mehr lebendig

Come poet, I like to show you a little more
Well, just dare, and come a little closer to me. I like to show you a little more
Schlosser62 writes a comment:
WOW ! Mit dir wird es gewiss richtig heiß. Bei dem Anblick würde ich glatt meine guten manieren vergessen und dich verwöhnen ! SUPER !

Do not I have a tight ass
What do you think of my curves? Do you like them?
nils73 writes a comment:
sehr schöner po

A bit of fancy underwear is part of it, isn`t it?
A little bit of hot underwear has to be from time to time

Just a little bit normal
The normality should actually never come up short at best
Schlosser62 writes a comment:
Bezaubernd, hinreißend und sehr anmutig ! Eine Traumfrau eben !!!
hajoaha writes a comment:
Hallo du bist eine hübsche Frau. Nur wo ? LG vom Hajo aus Heilbronn

Small wild thing
I can not keep my hands off me, I am often very excited ;)
Abt67 writes a comment:
Bist du eine g***e Schnuffelmaus
Svenvonux734e writes a comment:
Kein Ton ???? und zu wenig Action aber trotzdem eine wunderschöne Frau ????

Something nominal for a change... simple
After all, that has to be sometimes, right?
dietman writes a comment:
Thank you for free Pict..very nice ! Wo ist dein Kiez-hOME ??
Schlosser62 writes a comment:
Atemberaubend schöne Frau ! Hast einen tollen heißen sexy l**keren Körper ! Da stimmt einfach alles ! Kuss !