GreenEye4u
(32)
from Deutschland
Gender: female
Age: 32
Zip code: xxxxx
Country: Deutschland
I speak: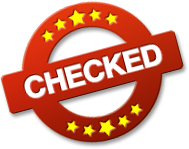 Amateur tags
Not available

Hallo zusammen, ich bin die Franzi und bin ganz neugierig was mich hier erwarten wird, vielleicht hast du Lust mit mir gemeinsam eine tolle aufregende Reise zu machen? Mit viel Spaß, viel Spannung und viel Hitze? Ich freue mich auf deine Nachricht ;)
My Personal Info
| | |
| --- | --- |
| Height | 172 cm |
| Weight | 60 kg |
| Ethnicity | White / Caucasian |
| Eye color | brown |
| Hair color | dark brown |
| Hair length | very long |
| Figure | normal |
| Body hair | none |
| Pubic hair | none |
| Cup size | B |
| Glasses | no |
| Tattoos | none |
| Piercings | none |
| Marital status | single |
| Smoking | no |
My preferences
What I'm looking for, is
What I would like to experience, is
What turns me on, is
Vanilla sex
O**l sex
Being submissive
Public sex
More about me
What I can tell about myself
Direkt, loyal, sensibel
What's being said about me
Das muss man wohl eher meine Freunde fragen
My erotic fantasy
Traue ich mich noch gar nicht zu beantworten
Visit my diary daily to stay up to date with everything I do.

First wrapped in a towel, and then...
I have a little surprise for you :)

A Hot Wife In The Bathroom
I love taking selfies - do you like them?

My Silk Cardigan and I
And what is hidden underneath? A lot of body
NBLXLOEWE writes a comment:
Wow Franzi. Bist Du eine hübsche Frau. Und alles an Dir ist so annähernd perfekt. WER bitte hätte nicht Lust Dich kennenzulernen und Dich zu verwöhnen. Oder von Dir verwöhnt zu werden. Wünsche Dir ALLES nur erdenklich Gute.
Josh081 writes a comment:
Sexy Frau, sexy Körper. Mit dir jeder zeit

A little innocent creature
A little white, a little me, sensual and beautiful
Auraxw617w writes a comment:
Sinnlich und verführerisch. Da wird jeder mann schwach
wollff99 writes a comment:
Raffiniert, lieb und -- überhaupt nicht "unschuldig" ---

Hot Curves, Horny Wife
Naked but still made beautiful photos of me, selfies
Richard8120 writes a comment:
Wunderschöne Frau,perfekter Körper,würde dich gern jeden Tag Verwöhnen mit meiner Zunge
Josh081 writes a comment:
Super sexy bist du. Mit dir jeder zeit.

Red babydoll
I bought a babydoll at the sex shop, it looks cool.
Kaffee1964zx writes a comment:
Eine sehr schöne frau!!!
wollff99 writes a comment:
Rassig, traumhaft und fleißig ...... mmm ...... prima Baby!
Gefunden in Brunette | Long Hair | Lingerie | Amateur | Selfies

Naked, Nude, Me
Selfies in front of the mirror are fun and horny too
Bernhardb80b9 writes a comment:
Du hast einen wunderschönen und sexy Körper mit sehr guten Proportionen ❤ Mit Dir würde ich sehr gerne zusammen sein um sehr viel Spaß zu haben ????❤
lets_party writes a comment:
wow... sooo unglaublich hübsch und sexy....

I felt myself up on the bed
I like to touch myself and I like to do it to myself
Naughtyboy87 writes a comment:
mmm sehr l**ker hehe ;) da will man glatt mitmachen :P
Bernhardb80b9 writes a comment:
Sehr schön zum anschauen wie Du Dich selbst verwöhnst ❤ Wann darf ich Dich verwöhnen? ????????❤
Gefunden in Brunette | Open Legs | Big Tits | S***ed | V***ar

Hot, hotter, just me
I think it`s about time I showed some more now.
RoJoBen writes a comment:
Absolut g***e M***hi, in der sich mein S*****z sehr wohlfühlen wird!
timowojtek writes a comment:
Sexy Frau , schöne Fotos

Fresh wind not only outside
You`re gonna want to see more of me, so here I am...
holginero writes a comment:
Du bist eine ungemein aufregend-schön und irre attraktive Frau...mit sinne-verwirrenden Rundungen und einem faszinierend schönen Gesicht und herrlich-sinnlichen L****n!
L**km**l2 writes a comment:
heiss heiss heiss