HeisseSexBombe
(37)
from Germany
Gender: female
Age: 37
Zip code: xxxxx
Country: Germany
I speak: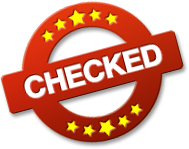 Amateur tags

I am a ``Hot Sex Bomb`` and looking for a bomb expert who can defuse me...
Keine Geheimnisse, keine Lügen, keine Schüchternheit, keine Fälschung, 100% echt (außer meine T****n) 
 und kein FAKE 
 Suche 1 Gentleman in der Öffentlichkeit und 1 H****t im Bett.
Profile of HeisseSexBombe
My Personal Info
| | |
| --- | --- |
| Height | 173 cm |
| Weight | 60 kg |
| Ethnicity | White / Caucasian |
| Eye color | brown |
| Hair color | blonde |
| Hair length | long |
| Figure | slim |
| Body hair | none |
| Pubic hair | none |
| Cup size | D |
| Glasses | yes reading glasses |
| Tattoos | one |
| Piercings | one |
| Marital status | single |
| Smoking | no |
My preferences
What I'm looking for, is
a woman
a man
a couple
What I would like to experience, is
What turns me on, is
Vanilla sex
A**l sex
O**l sex
Peeing
Being submissive
Being dominant
Sex Toys
Swinger
Outdoor sex
Public sex
Dessous
RPG
Voyeurism
B**M
More about me
What I can tell about myself
Hot, horny,fantasyfull
What's being said about me
unforgettable
My erotic fantasy
let`s find out together
Visit my diary daily to stay up to date with everything I do.

User F**k-Date Number 2
User F**k-Date Number 2
Stars:
HotSexBomb & HornyBoy85
oliverh475 writes a comment:
Wunderschöner Engel, aber der Kerl hat nicht lange genug durchgehalten, aber bei so einer wunderschönen Lady auch kein Wunder. Du bist und bleibst die schönste Frau der Welt für mich und die einzig wahre HeisseSexBombe.
Found in B*****b | Blondes | Big Tits | Big C**ks | Close-Up

User F**k-Date Number 1
User F**k-Date Number 1
Stars:
HotSexBomb & P***yDestroyer
oliverh475 writes a comment:
Die TATJANA ist die wundervollste Frau der Welt
JackTheRipper3948 writes a comment:
Sehr schönes Video aber schade dass nicht sehen ist wie du geil gel**kt wirst.

...

...

Keep Calm

It`s my Birtday


Heyyyyyy
Hey because we couldn`t be together on New Year`s Eve, I wanted to make you happy, I recorded something awesome for you, with my a**l plug and my f**k machine,
Fabijaks99 writes a comment:
Mega geil wenn ich könnte würde ich den job der maschine übernehmen
Shadowlight12345 writes a comment:
Wunderschöne Frau, würde besser mit meinem S*****z drinnen aussehen als mit der maschine.
Found in A**l Sex | Machines | M*****bation | P***ies | Plug

S****t Party
Was presenting my self for christmas a s****t
Blackbasd76yn writes a comment:
G***es Video... heisse P***y
pura372 writes a comment:
sehr g***es video süße

Plug in Ass D***o in P***y
F**king again 2 holes at the same time.Omg was it cool.
Kristianl94uh writes a comment:
Sooo heiß.... Ach wie gerne ich doch den Platz mit deinem d***o getauscht hätte
Skohnen945r writes a comment:
Lass mich wissen wen ich dein Spielzeug ersetzen soll
Found in D***o | A**l Sex | Blondes | Big Tits | M*****bation

Waterfall S****t
Yes you read it right. My toys made me s****t again but this time I s****ted like 1 waterfall.
Horny1206 writes a comment:
Super heiss , würde dir aber auch am liebsten mein bestes stück anbieten.
Jojo123456789 writes a comment:
Einfach geil würde ich gerne mit machen
Found in D***o | Big Tits | M*****bation | Close-Up | S****t

I LOVE BLACK
I LOVE BLACK AND I AM SURE FROM NOW ON YOU TOO.
groetaz writes a comment:
Du bist ja mal eine richtig g***e d***ksau
Hencel writes a comment:
Was wühr ein g***es aus fit jwarz vast der Sau gut und das aus sehen nur geil schöne Frau
Found in D***o | A**l Sex | M*****bation | P***ies | Close-Up