Heisse_Netti
(52)
from Germany
Gender: female
Age: 52
Zip code: xxxxx
Country: Germany
I speak: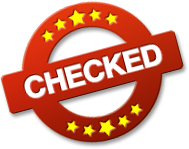 Amateur tags

Why always be good and decent in old age? Why not just "break out" from time to time? Become really "Milfy"? Who wants to join in?
My Personal Info
| | |
| --- | --- |
| Height | 154 cm |
| Weight | 59 kg |
| Ethnicity | White / Caucasian |
| Eye color | brown |
| Hair color | dark brown |
| Hair length | shoulder |
| Figure | thickish |
| Body hair | little |
| Pubic hair | shaved |
| Cup size | C |
| Glasses | yes reading glasses |
| Tattoos | none |
| Piercings | none |
| Marital status | divorced |
| Smoking | no |
My preferences
What I'm looking for, is
What I would like to experience, is
What turns me on, is
Vanilla sex
A**l sex
Sex Toys
Outdoor sex
RPG
Voyeurism
More about me
What I can tell about myself
It takes me a little time to break out of my shell, but IF, then intensively
What's being said about me
That I am very maternal minded
My erotic fantasy
Sex with a man outside
Visit my diary daily to stay up to date with everything I do.

Plump titties
I would love to let them slide in your face, horny or?
s***hos writes a comment:
Dieses f**zchen will f**ken

The p***y and the titties
they are just a horny body part with me, don`t you think?
Horst8001 writes a comment:
Du hast einen sexy Körper und bist eine attraktive Frau mit g***en B***n und eine Versuchung wäre schön.
Horst8001 writes a comment:
Super g***es Video und schöne Frau mit g***en B***n von Dir

Get out of the dress...
and pure into the pleasure, I make it horny for me
scheeks47 writes a comment:
G***e T****n, strahlende Augen, herrliches Lächeln und g***e V**ze
michael7102 writes a comment:
diese schönen prallen b***te sind so geil

I am not a couch potato
I am definitely a hot woman on the couch, see for yourself
G***erKrater writes a comment:
Ja lass uns treffen das ich dein g***en Körper erregen kann und mit dir real f**ken JA ICH WILL DICH TREFFEN UND DEIN G***EN KÖRPER ERREGEN UND MIT DIR F**KEN
top-sec writes a comment:
Nicht nur auf der Couch, Baby, nicht nur da...!


Kukukk me again
i`m back already... you too?!
Schlosser62 writes a comment:
Eine Frau, wie aus einem Bilderbuch. Wunderschön und verdammt sexy. Dich würde ich gern real erleben und liebkosen !
Strangelo writes a comment:
So geil wie Dein Nippel Rausguckt ❤️

Horny hot cunt, right?
I like to play around with my cunt in every situation of life
StefanTueb writes a comment:
Wow sexy frau gefällt mir gut gruss stefan aus Tübingen
volkerloeh writes a comment:
Sehr schöne Frau und sehr Geil würde ich gerne mal verwöhnen ❤️❤️❤️❤️❤️❤️

Gugg look who is there
I am here, and I don`t want to stay lonely, come on
lego21 writes a comment:
Oha was für wunderschöne b***te du hast ja und du bist auch eine wunderschöne frau grrrrrrrrrr
Streetwag7342 writes a comment:
Wunderschöne sexy Frau, die nicht allein bleiben muss. Ich möchte dich gern vernaschen.....

A little bit of balls rocking....
i like to swing a few balls through the area from time to time
Denn10000 writes a comment:
Sehr sehr geil !!!!!!!!!!!!!
Strangelo writes a comment:
Ich möchte Deine Dinger mit Massageoel einreiben und dann richtig ordentlich durchkneten ❤️