HotSvenja
(32)
from Germany
Gender: female
Age: 32
Zip code: 44xxx
Country: Germany
I speak: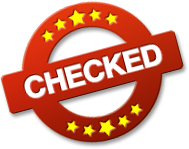 Amateur tags

A very nice HELLO I am the Svenja I really like my fun with you in front of the action and love to experience new. I am very happy if you write me or come in my cam and we have our fun or maybe we get to know each other a little closer Kiss your Svenja
Hall**hen ich bin die Svenja schön dasdu dir mein Profil angeschaut hast viellecht haben wir ja die gleichen Vorlieben ;-) und du besuchst mich gleich in meine Cam und wir können g***e S*****nereien machen
My Personal Info
| | |
| --- | --- |
| Height | 178 cm |
| Weight | 65 kg |
| Ethnicity | Not available |
| Eye color | blue-green |
| Hair color | dark brown |
| Hair length | very long |
| Figure | athletic |
| Body hair | shaved |
| Pubic hair | shaved |
| Cup size | A |
| Glasses | no |
| Tattoos | several |
| Piercings | many |
| Marital status | Not available |
| Smoking | yes sometimes |
My preferences
What I'm looking for, is
a woman
a man
a couple
a transvestite
a transexual
a bisexual
What I would like to experience, is
What turns me on, is
Vanilla sex
A**l sex
O**l sex
Peeing
Being submissive
Being dominant
Sex Toys
Swinger
Outdoor sex
Public sex
Dessous
RPG
Voyeurism
More about me
What I can tell about myself
crazy, crazy, friendly, sex addicted, eager to show, dirty
What's being said about me
Not available
My erotic fantasy
Not available
Visit my diary daily to stay up to date with everything I do.

J**k off instruction with countdown
Here times a small wank instruction with countdown for you
Gefunden in Brunette | Small Tits | Long Hair | Fetish | Dirty Talk

Frauen für Clips gesucht

Ein ganz liebes Hallo :-) an euch Mädels da draußen ich möchte gerne wieder anfangen neue Clips zum drehen und suche Mädels die lust haben mit mir ein paar Clips zu drehen
Ganz liebe Grüße Svenja



The D********th School
I`m especially driven to my girlfriend in Berlin, we want to turn a clip she really wanted to learn the D********th times. I am very experienced so far, I have swallowed every c**k without. She gets the tail not so deep in there but I like to help after the head is just pushed down and the rest flutters by so ...
apfel65hier writes a comment:
Du bist aber auch ein heisses S*****kluder u. ich finde Deine Hilfe als Ausbilderin vorbildlich u. nachahmenswert. Wenn ich mal in Deinen Mund abges****zt habe gibst Du mir bitte erst den S***makuss mit Zunge bevor Du dann alles s*****ken darfst.
Gefunden in B*****b | D********t | Tits | C*****ts | Fetish

f**king on the Wannsee
rented a pedal boat in Berlin on Wannsee and let me horny spray on my tight asshole
tomitotal writes a comment:
verf**ktes süßes Pärchen - weiter so und genießt das Leben.
steffen1973 writes a comment:
wie gerne wäre ich auf deinem a***h gekommen

Come on, I`m p**sing on you
With this clip, I fulfill a user request of the user has the desire that I p**sing on me beautiful close-up #ns #p**s off #p**s
roy-61 writes a comment:
Geil! Geil! GEIL!!!
FetishD***t writes a comment:
Wahnsinn. Das ganze so über mir bitte nochmal
Gefunden in Bathroom | Open Legs | Golden Shower | V***ar | Fetish

ohhhhhhhhh that was urgent
I`m driving to Hamburg. After some time had to pee in and then something like I drive in the middle of a traffic jam my stupid GPS did not warn me and there I was right in the middle of it was a crap. My bubble fills more and more and more where I`m out of the traffic jam after about 1 hour, I immediately stopped I ...
Goldenshower79 writes a comment:
Geil, wie es mit Druck aus dir rausp**st. Da hätte ich gerne drunter gelegen
Rundum999 writes a comment:
naja, recht kurz oder
Gefunden in Brunette | Jeans | Golden Shower | Fetish | Forest

User request Quickie with me
many users have asked me you Svenja how do you do it yourself even if you are alone and the Cam is not there. So if it has to go fast, it looks like in the clip. I had to be very quiet because I am newly drafted here and the neighbors are not supposed to notice what I am doing :-). I hope you like the clip ...
rammer4 writes a comment:
sexy und geil werte dame
Mana80 writes a comment:
g***e maus sexy Body :*
Gefunden in Brunette | F****r | Open Legs | Small Tits | Slim