Janina26
(26)
from Deutschland
Gender: female
Age: 26
Zip code: xxxxx
Country: Deutschland
I speak: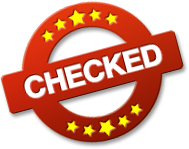 Amateur tags
Not available

Ich hoffe hier auf ganz nette Bekanntschaften und freue mich auf das eine oder andere Treffen. Aber Männer die in festen Händen sind, klicken bitte weiter. An solchen Männern habe ich keine Interesse. Da bin ich sehr empfindlich. Sonst bin ich eine ganz liebe Frau, die meiste Zeit jedenfalls. Mag es aber sehr gern wild und frech :D
My Personal Info
| | |
| --- | --- |
| Height | 177 cm |
| Weight | 66 kg |
| Ethnicity | White / Caucasian |
| Eye color | blue-gray |
| Hair color | dark blonde |
| Hair length | long |
| Figure | normal |
| Body hair | none |
| Pubic hair | partly shaven |
| Cup size | D |
| Glasses | no |
| Tattoos | one |
| Piercings | one |
| Marital status | single |
| Children | none |
| Smoking | yes sometimes |
My preferences
What I'm looking for, is
What I would like to experience, is
What turns me on, is
Vanilla sex
A**l sex
O**l sex
Sex Toys
Outdoor sex
Dessous
RPG
More about me
What I can tell about myself
Lieb, süss, zuvorkommend, intelligent, festes Standbein, wild, frech und leider ohne Mann
What's being said about me
Dann kann ich vieles schreiben, ob es stimmt ist ne andere Frage. Lerne mich doch einfach kennen und frag dann am besten meine Freunde selbst.
My erotic fantasy
Die verrate ich dir nach dem ersten mal..........
Visit my diary daily to stay up to date with everything I do.

Stroking the p***y in the bathroom
After all, she needs her daily caresses
Kys000000 writes a comment:
den a***h würde ich gerne hart ran nehmen bis du nicht mehr denken kansnt
Gefunden in Bathroom | M*****bation | P***ies | Partly S***ed | Tits

F****ring in the bathroom
I was just getting ready to get ready, and then it got like this. .
bigboy-69 writes a comment:
g***es gef****r sweetheart lassxmichces dovh machen
Dave_7 writes a comment:
WOW, Du bist eine wahre Traumfrau!!! Ich hätte gern mit Dir wilden, heißen, g***en, f****ten & unvergesslichen Sex von einem O****mus zum Nächsten...bis zur Erschöpfung in verschiedenen Stellungen und an verschiedenen Orten!!!
Gefunden in Bathroom | F****r | High Heels | P***ies | Tits

black lingerie
It`s so hot, you could burn your f****rs...
P**pi2020 writes a comment:
der absolute hammer. sehr sexy. da würde ich ja gerne mal naschen kommen ;)
Hartyman writes a comment:
mega g***er body wow

I f****r myself
I got a little bored and started playing with myself. Then I became really horny and f****red myself mega hard and firm.
Quiki1 writes a comment:
Atemberaubende erotische Schönheit Danke schön
boromir190 writes a comment:
traumhaft schön und sehr sexy da muss jeder mann einen s***fen bekommen

grated p***y
I just wanted to take pictures, but I just couldn`t keep my hands off my p***y
Skweec writes a comment:
wow super hübsche Frau, würde gerne nippel und m***hi l**ken und dann geil f**ken
Sunny49Sweety69Iceman writes a comment:
ohja...ich würde jetzt so gern meine Zunge zärtlich auf Deinem g***en K***ler tanzen lassen und an Deinen prallen Scharml****n lustvoll saugen bis Du, wie bei einem Vulkanausbruch explodierst.... Kuß ;-)
Gefunden in Butt | M*****bation | P***ies | Partly S***ed | Tits

My translucent dress
The good thing is, you can`t see anything and yet everything
Skweec writes a comment:
ich würde dich auf der stelle f**ken
BlackoneHammer writes a comment:
Wow . Eine Absolute Traum Frau.

F**ked with d***o
I was on the couch and there was nothing good on the TV. So I made my own evening program and f**ked myself with the d***o
Skweec writes a comment:
sehr geil danach würde ich gerne meinen S*****z rein steicken
Quiki1 writes a comment:
Grrrrrr Erotik pur danke schön
Gefunden in D***o | Big Tits | P***ies | Partly S***ed | Tits

In the living room
My horny naked body screams for a pat...
Skweec writes a comment:
G***e T****n zu Vors****zen gut. g***e m***hi in die würde ich gerne rein s****zen.
RomanTicker2 writes a comment:
süße kleine F**kmaus
Gefunden in Big Tits | High Heels | Butt | P***ies | Partly S***ed

Only in their panties
That`s all I have on the pictures, but that`s not so bad I think
Grisuten writes a comment:
Schon schön.....
Niklas2596 writes a comment:
einfach geil

Austerns****e writes a comment:
Möchte dich gerne persönlich kennnenlernen, darf ich?
P**pi2020 writes a comment:
schon sehr sexy...love it. die heels reißen das kleidchen wieder raus^^
Gefunden in Blondes | High Heels | Butt | Posing | Slim