KleineMelly
(29)
from Germany
Gender: female
Age: 29
Zip code: xxxxx
Country: Germany
I speak: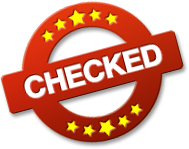 Amateur tags

1, 45m pure lust! Small, slim and very agile! what would you do with me?)
My Personal Info
| | |
| --- | --- |
| Height | 145 cm |
| Weight | 44 kg |
| Ethnicity | White / Caucasian |
| Eye color | Not available |
| Hair color | black |
| Hair length | long |
| Figure | slim |
| Body hair | shaved |
| Pubic hair | shaved |
| Cup size | B |
| Glasses | no |
| Tattoos | several |
| Piercings | one |
| Marital status | single |
| Smoking | yes sometimes |
My preferences
What I'm looking for, is
What I would like to experience, is
What turns me on, is
Vanilla sex
A**l sex
O**l sex
Peeing
Being submissive
Being dominant
Sex Toys
Outdoor sex
Public sex
Dessous
More about me
What I can tell about myself
Not available
What's being said about me
Not available
My erotic fantasy
Not available
Visit my diary daily to stay up to date with everything I do.


Guten Morgen

Na habt ihr auch so gut geschlafen wie ich ? Und seit somehow geil aufgestanden wie ich :*

na meine süssen

ich liege grade einsam im bett und was machst du so schönes ?

I woke up horny...
... . that`s why my v******r had to hold out and satisfy me first until my p***y was wet and cum several times.
Have fun watching... well who already lays hands on himself???
Your little Melly
Michi278 writes a comment:
Super g***es Video
Found in J**k Off | D***o | Open Legs | M*****bation

Me, oil on my body and.... .
... my sextoy have something in common. In the interaction we have me horny worried, with a Ergenis, ads can be seen.
But look for yourself. !!!Tight pants, could be even tighter!!!
Have fun wishes your little Melly

New pictures
oooh man I`m nice wet could not keep his hands off me
I-f****reDI writes a comment:
Wunderschöne Bilder von Dir ! Kleine aber feine S****t Queen. "s_biesmann@gmx.de"

na mein süsser

na was macht ihr so schönes ich bin grade einsam in der badewanne....na hättest du lust mit zu baden ?
camfreak writes a comment:
macht mich total scharf wie geil und oft du loss****zt mhhh;)
Gwarior666 writes a comment:
Richtig geil Melly ;-)

hot horny pictures
I`ve made you times new pictures in every situation where I was constantly horny and wet are different pictures
KleineMelly writes a comment:
danke mein lieber ????
Fireangel_185 writes a comment:
Sehr g***e und heiße Fotos meine Liebe.

Horny hot oil games
I was showering yesterday and had mega desire to get it again I came really horny
Hey mein süßer

Ein kleiner Einblick in meine neue Galerie und neues Video
Hoffe es wir euch gefallen

Wenn ihr mal wünsche habt schreibt mir einfach würde mich freuen

Kuss eure Melly
camfreak writes a comment:
macht mich total scharf wie geil und oft du loss****zt mhhh;)
Gwarior666 writes a comment:
Richtig geil Melly ;-)