Lady-Kracher
(27)
from Germany
Gender: female
Age: 27
Zip code: xxxxx
Country: Germany
I speak: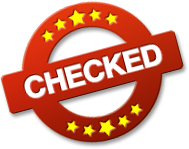 Amateur tags
Not available

Wie sagt man so schön,der Glaube lässt einen Unmögliches versuchen. Der Zweifel hingegen hält selbst vom Möglichen ab. Ich nutze meine Möglichkeiten, und meine Chancen die ich im Leben habe! Es kommt nicht drauf an,mit dem Kopf durch die Wand zu gehen. Sondern immer das gute im Herzen zu sehen! Bist du ein Mensch mit einem grossen Herzen und magst dich bei mir melden?
My Personal Info
| | |
| --- | --- |
| Height | 173 cm |
| Weight | 66 kg |
| Ethnicity | Mediterranian |
| Eye color | brown |
| Hair color | black |
| Hair length | shoulder |
| Figure | slim |
| Body hair | none |
| Pubic hair | none |
| Cup size | Not available |
| Glasses | no |
| Tattoos | none |
| Piercings | none |
| Marital status | single |
| Smoking | no |
My preferences
What I'm looking for, is
What I would like to experience, is
What turns me on, is
Vanilla sex
A**l sex
O**l sex
Sex Toys
Outdoor sex
Dessous
RPG
More about me
What I can tell about myself
Not available
What's being said about me
Not available
My erotic fantasy
Not available
Visit my diary daily to stay up to date with everything I do.

Beautiful selfies
I hope for a positive feedback from you !
Found in Legs | High Heels | Butt | Latinas | Selfies

Short unit zerk
When I`m bored, I often do crazy things with myself. If you want to experience me in full swing, you should prepare yourself for what ... quite greedy and insatiable play around with me! Serenity is the magic word to bring good things on the way and the best in us ... ...
sdominiak writes a comment:
wow. heißer body und scharfe frau. :* lg aus berlin
Sokrates13 writes a comment:
6 sterne sind viel zuwenig baby ih freue mich auf dich

Selfies
Pictures that were created on a whim ...
Sassow writes a comment:
Sehr l**ker und sehr erotisch anzuschauen! Da möchte ich gerne mal mit spielen!?

6 minutes pure pampering program
6 minutes of pure pampering program, I let my breasts jiggle.
If you want to massage my huppen times, make me a seductive offer!
sdominiak writes a comment:
wow heiße frau. aber komisches bildformat. :*
Silvioe698n writes a comment:
Du machst Lust auf mehr von Dir , Heiß dein Video und am liebsten würde ich mitmachen

Sexy pictures
Nude pictures colorful... A smile does not need electricity
and yet it gives a lot of warmth! I
HansekussHB writes a comment:
Hinreissend, sehr sexy
P**ps57b2 writes a comment:
Eine l**kere Frau. Sie ist bereits reserviert-- für mich.

Erster Eintrag: Zum Leben gehören...

Zum Leben gehören schwere Entscheidungen, eiskalte Worte, Enttäuschungen, Trauer, Abschiede, Verzweiflung aber zum Glück, auch wunderbare Menschen. Ob ich das Glück habe, hier einen wunderbaren Menschen kennen zu lernen der zu mir passt?