LadyDany76
(46)
from Germany
Gender: female
Age: 46
Zip code: 42xxx
Country: Germany
I speak: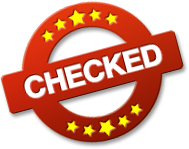 Amateur tags

Welcome! Foot-Erotic, CBT and Cuckold fantasies are not strange to me! Verbal humiliation and online education included! Hard meetings require the obedience and humility! feminization and CUM-Controlling are always welcome! Are you ready for your time SLAVE-PIG? Then on your knees, and dont lead me into temptation. Kiss Lady Dany
Männer sind gut zu V***ln
My Personal Info
| | |
| --- | --- |
| Height | 179 cm |
| Weight | 75 kg |
| Ethnicity | White / Caucasian |
| Eye color | green |
| Hair color | dark blonde |
| Hair length | shoulder |
| Figure | sportive |
| Body hair | none |
| Pubic hair | none |
| Cup size | B |
| Glasses | no |
| Tattoos | none |
| Piercings | one |
| Marital status | single |
| Smoking | yes sometimes |
My preferences
What I'm looking for, is
a man
a couple
a transvestite
a transexual
a bisexual
What I would like to experience, is
What turns me on, is
A**l sex
O**l sex
Peeing
Being dominant
Sex Toys
Dessous
RPG
Voyeurism
B**M
More about me
What I can tell about myself
Peaceful but stringend with a heart full of love for my s********e people :)
What's being said about me
Not available
My erotic fantasy
A party for my ladies and 1 or 2 slaves are doing everything for us...
Visit my diary daily to stay up to date with everything I do.


New Latex-Stockings
Difficult to get in but it´s worth it....am i right ? ;)
Erich612 writes a comment:
Du gefällst mir
Found in B**M | Legs | Dominance | High Heels | Latex

Looning and Crushing
It was lot of fun to crush those balloons and it´s worth it ;)
Thunersee5234 writes a comment:
Mal etwas anderes....
Stiefell**kerJo writes a comment:
wunderschön anzusehen vielen Dank
Found in Legs | Dominance | High Heels | Latex | Balloon

My stockings!
I`ve found some old stockings and like to presend them for all my nylon-lovers!
LadyDany76 writes a comment:
Es wird mal wieder Zeit, dass du das bei der Lady tust und nicht immer nur auf dem d***kigen Boden auf deiner Arbeit L****h-H**e ;)
Stiefell**kerJo writes a comment:
gerne liegen ich Ihnen zu Füßen werte Lady

Maid has to paint....:))
The maid had to paint the nails of her Mistress....look around how she made it and how she was suprised by the Mistress :))
folkert12 writes a comment:
Sie hatt es aber auch gut drauf ! das Nägel Lackieren !! sehr Tolles Video ihr seid Klasse
donking4 writes a comment:
zwei sehr schöne Ladies.... in einem heißen Video... 5*

Dangling
Ooops...the lady has lost her high heel :))))
donking4 writes a comment:
ein schöner Schuh... am edlen Fuß....einer begehrenswerten Lady... einfach zum verwöhnen gemacht....
Wolfgang7 writes a comment:
Schöne g***e Füsse
Found in Feetsex | High Heels | Leather | Toes | Fetish

Pain :)))
Imagine...this could be ur balls ;)
pushedagain writes a comment:
meine eier müssen auch so behandelt werden
smuser4 writes a comment:
Das arme ding
Found in Dominance | Feetsex | High Heels | Close-Up | Food

My lovely feet
Lick it slave!
Raymon-24 writes a comment:
Ich liebe ihre füße, ich würde gerne an ihren zehen l****hen
reihard55 writes a comment:
du hast wirklich g***e Zehnen ich würde sie gerne verwöhnen

Oops....
Smell it and get it....
lets_party writes a comment:
wunderschöne Beine und Füße in Nylons!!!
Wolle_baer writes a comment:
Einfach edel Lady, so herrlich feminin !
Found in Legs | Open Legs | High Heels | Lingerie | Nylons