Lady_J
(36)
from Paraguay
Gender: female
Age: 36
Zip code: 27xxx
Country: Paraguay
I speak: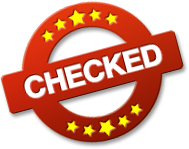 Amateur tags

My nature is dominant!!! I also like to start with beginners showing them the b****r world... That is why I have founded an academy for Ladies/Masters - as well as slaves which I teach them in curses via a few weeks at my adoptive country. Meanwhile I do not switch any more. So do not try to be the dominant to me, you will loose!!!
Schön das ich dein Interesse geweckt habe!
Hier wirst du zwar vieles über mich erfahren, aber bestimmt nicht alles - das kannst du am ehesten herausinden, wenn du mich LIVE triffst (LIVE UND REAL) - ich meine damit nicht die Webcam....
Solltest du bereit sein mich zu treffen und auch bereit sein einen angemessenen Tribut zu zollen, dann melde dich und ich verrate dir, wann ich wieder in deiner Nähe sein werde!!!
Denn ich wohne in Paraguay; bin aber IMMER wieder in DEUTSCHLAND "ON TOUR"!!!
Kannst mich aber auch gerne besuchen kommen - wenn ich nicht onTour bin!!!!!

BIN SEHR VIELSEITIG UND BIETE AUCH DIVERSE "AUSBILDUNGEN" AN - in meiner Akademie (befindet sich z.Zt. zwar in der Umzugsphase, aber dennoch ist vieles möglich...... - Details bei Anfrage!!!
Trau dich - ich beiße nicht, es sei denn du willst es -
Huldvolle Grüße
Lady_J
My Personal Info
| | |
| --- | --- |
| Height | 160 cm |
| Weight | 65 kg |
| Ethnicity | White / Caucasian |
| Eye color | brown |
| Hair color | brown |
| Hair length | very long |
| Figure | sportive |
| Body hair | normal |
| Pubic hair | natural |
| Cup size | C |
| Glasses | yes reading glasses |
| Tattoos | none |
| Piercings | none |
| Marital status | nothing fixed |
| Children | none |
| Smoking | yes sometimes |
My preferences
What I'm looking for, is
a woman
a man
a couple
a transvestite
a transexual
a bisexual
What I would like to experience, is
What turns me on, is
Vanilla sex
A**l sex
O**l sex
Peeing
Being dominant
Swinger
Dessous
RPG
Voyeurism
B**M
More about me
What I can tell about myself
I am a dominant Lady and I know what I want. For I am not d***t or m**ochistic, I also do not switch. I love many fetishes and have nearly no no-gos. I am looking for people to make movies and many other things, but making movies is not a must. I also like to introduce S/M-Beginners - males and females. I guarantee to accept your taboos. If you want I can help you to exceed you limits.
What's being said about me
A first-class-woman. Reliable and she always keeps what she promised. Favored to repeat a session again.
My erotic fantasy
That´s my secret.
Visit my diary daily to stay up to date with everything I do.

OWK-S***ve hat die Probezeit bei mir bestanden!!!
This gallery contains media from the categories Outdoor, Fetish, S********e, M**ochism, SM.

May 14, 2019 08:00 pm
Geburtstagsfeier der Lady - Spezielles Fest
Gesucht werden S***ven für einen speziellen S***venurlaub, S***ve auf Zeit (ab 3 Monate und mehr) und S***venanwärter für eine lebenslange Leibeigenschaft.
Bei diesem Event sollen die verschiedenen S***ven zusammenkommen und der Lady eine tolle Party bescheren - mit viel Spiel und ...

BONDSMAN EDUCATION, here: The perfect Lady salutation
Bounded at the St.Andrews Cross he learns how to speak to a lady. Because of toture of c**k and nipples he learns it quite quickly. Very effectiv is here biting into the nipples. I even used the paddle. Besides that I also used the ropes to find out what else I have to buy in addition! Asking for mercy I did – ...

Inauguration St. Andrews cross, part 4 (last part)
This is the last part of inauguration St. Andrews cross where I sit onto James Face who gives me nice feelings. For the slave who is there for testing has big problems using f**ting, I try exercises for extension his ass. In the past the slave had done bad things, so that he now gets the punishment of 30 by — ...

Inauguration St. Andrews cross, part 3
This clip shows how I lead the bondman for future from the St. Andrews cross to a towel in front of the cross for treatment — especially for soft f**ting. Meanwhile James lays in front, and I am sitting onto him, so that he could lik me. James makes his job so good, so that I could not stop always my lustily ...

Inauguration St. Andrews cross, part 2
At the beginning Mylady sits down onto the face of her bondsman who delighted her by his t****e. At the same time she plays with the c**k of the bondsman to be tested. For testing she uses her teeth and not her t****e! Later she ordered that her 24_7_365-bondsman has to play with the c**k of this second so a ...
Alandil1 writes a comment:
Geile Session .... aber der Schüler muss noch einiges lernen.

Inauguration St. Andrews cross, part 1
Finaly it really happens that we finished the structural work. So we could start the interior. We just finished the St.Andrew Cross we wanted to try it out! In actual fact I wanted to do that without any aids, but later I decided to use paddel and clips as adition. At that time I had one real bondsman as as a ...

Dec 06, 2018 10:00 am
Eröffnung meiner SM-Akademie!!!
Nach Beendigung des Rohbaus und dem jetzigen Innenausbau veranstalte ich die Eröffnung mit einem 10%igen Rabatt.

Trilogy: 2 female slaves at their master, part 3
The ordered 2nd female slave did not arrive, but I had come to the meeting quite a distance. That is why we decided that I play to be a female slave. That is why we got instead of master and Slave (Aliyana) as well as lady and female slave now we get a trilogy as master with 2 female slaves! I think this was a is a ...