Ladylicious
(29)
from Germany
Gender: female
Age: 29
Zip code: xxxxx
Country: Germany
I speak: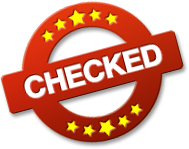 Amateur tags
Not available

Hello my sweetie, also looking for the special kick? Then I think I am the right choice for YOU. I would be happy to learn more about you. Visit me in the Livecam or write me a message that makes me curious about YOU.
Hallo mein Süßer,
schön das du mich hier besuchst :) 
Ich bin ganz neu hier und hoffe, villeicht DICH hier zu finden :)
Hier schon mal ein kleiner Vorgeschmack auf mich : 

Sollte es dir bis hierhin gefallen, besuche mich doch eifnach auf meiner Cam oder sende mir doch eine zuckersüße Nachricht ;) auf beides würde ich mich freuen :)
Kuss Anna :* :*
My Personal Info
| | |
| --- | --- |
| Height | 165 cm |
| Weight | 58 kg |
| Ethnicity | White / Caucasian |
| Eye color | brown |
| Hair color | dark blonde |
| Hair length | shoulder |
| Figure | slim |
| Body hair | shaved |
| Pubic hair | shaved |
| Cup size | D |
| Glasses | no |
| Tattoos | one |
| Piercings | one |
| Marital status | single |
| Smoking | no |
My preferences
What I'm looking for, is
a woman
a man
a couple
a transexual
a bisexual
What I would like to experience, is
What turns me on, is
Vanilla sex
A**l sex
O**l sex
Peeing
Being submissive
Being dominant
Sex Toys
Swinger
Outdoor sex
Public sex
Dessous
RPG
Voyeurism
B**M
More about me
What I can tell about myself
With me you will have guaranteed no boredom :-)
What's being said about me
Not available
My erotic fantasy
Why should I call this one ;-) find out :-)
Visit my diary daily to stay up to date with everything I do.


Got me really worried with my d***o :)
have fun looking sweeter :)
koznvoda writes a comment:
Ja; b*****dige deine Lust!

Red is the color of love...
Doesn`t red just look good on me? ;-)
Mpakz74qj writes a comment:
Ich liebe rot.... gerne mehr davon ????????????????
Mpakz74qj writes a comment:
Life. Muss sehr viel an dich denken ????

Titts and more...
Tits and ass - there is something for everyone ;-)
Mpakz74qj writes a comment:
Mein lieblings Foto. Genau so möchte ich dich sehen. ...

Black is my favorite color
Black doesn`t always stand for dangerous... does it? ;-) ;-)
Berry17 writes a comment:
Top Figur sehr Sexy müßte nur noch dein Gesicht sehn dann passt alles

Simply sexy
Here I am just sexy - just for you :-)
lothar7312 writes a comment:
Ohhh sehr süß und hübsch und wunderschön und du bist ein hübsche süße Frau <3 <3
Pietmann writes a comment:
Mega hübsch und l**ker
Found in Blondes | High Heels | Butt | Lingerie | Nylons