LarraErotische
(33)
from Germany
Gender: female
Age: 33
Zip code: 86xxx
Country: Germany
I speak: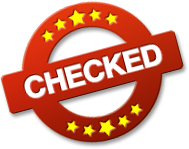 Amateur tags

Hi! I am Larra a young and lovely lady. I love teddy bears, candies and sweets guys. Close your eyes and imagine that I am your naughty and hot girl next-door. I`m funny and interesting, sweet... and a good girl who loves to have fun! A lot of fun :D! . I`m an active person and I am always ready for new fantasies. I am here to enjoy every minute meeting new guys with naughty fantasies. Also, I want to find a man who can give me an unforgettable o****m! *Show me that you are that man!*
Profil von LarraErotische
My Personal Info
| | |
| --- | --- |
| Height | 168 cm |
| Weight | 57 kg |
| Ethnicity | White / Caucasian |
| Eye color | brown |
| Hair color | black |
| Hair length | shoulder |
| Figure | normal |
| Body hair | none |
| Pubic hair | shaved |
| Cup size | C |
| Glasses | yes reading glasses |
| Tattoos | none |
| Piercings | none |
| Marital status | single |
| Children | none |
| Smoking | yes sometimes |
My preferences
What I'm looking for, is
a woman
a man
a couple
a bisexual
What I would like to experience, is
an escapade
a relationship
a flirt
email sex
an affair
an exciting friendship
fetish erotic
professional sex
What turns me on, is
Vanilla sex
A**l sex
O**l sex
Being dominant
Sex Toys
Swinger
Outdoor sex
Public sex
Dessous
RPG
Voyeurism
B**M
More about me
What I can tell about myself
If you want to know more about me, I am open to any conversation, but mostly to those lovely and intellectual ones, so please feel free to ask me everything and whatever you have on your mind! I absolutely love every second of what I do here and I am proud of what I accomplished so far! I love to travel so much I would do it monthly if I were able to!
What's being said about me
Exactly the same things that I think about me :D
My erotic fantasy
My secret erotic fantasy is to have sex in 3
Visit my diary daily to stay up to date with everything I do.

Temptation red room!
I`m a very naughty girl who need a good lesson
mucki693600 writes a comment:
die kleine hätte ich auch mal verdient

Sexy lady`s shoot!
Come in my wonderful world, I will show you what I can do for you!
Sandro199712 writes a comment:
Sehr schöne und g***e Bilder
AlterSoftie writes a comment:
Wow! Was für eine Schönheit.
Gefunden in Brunette | Big Tits | Lingerie | Amateur | Interracial


Yellowish Shooting
You are my favorite erotic thought!
pbr1962 writes a comment:
sehr sexy
XXX_SC writes a comment:
Sexy
Gefunden in High Heels | Butt | Close-Up | Posing | Black-Haired

My Christmas shooting
Wanna be my Christmas baby?
pbr1962 writes a comment:
ja gerne
XXX_SC writes a comment:
Sehr sexy

My sexy photoshooting
An irresistible combination of sexy lingerie with wild instincts with sensuality with fantasy and naughtiness .Come in my room,love!
nippon62 writes a comment:
sexy sexy sexy
Halloaber writes a comment:
schöne sexy Fotos, du siehst Echt Klasse aus

Sugar photoshooting
It excites me that they say things to me when I hear and they take me hard by the buttocks. I like that they take the initiative on me.I`m here for you,baby…
nippon62 writes a comment:
sexy sexy sexy
exair writes a comment:
heiss... :P

Larra`s new photo shooting
I am a classy, special woman. I enjoy a good joke, a delicate caress and your lips taking a walk on my ivory skin. I like making love, stop for a good laugh and then continue with rough sex.
nippon62 writes a comment:
sexy sexy sexy
Seb_one83 writes a comment:
Wow , echt Mega Hot

✿ 2017 Sexy Me
If you want sun, wait for sunrise … If you want rainbows, wait for rain … If you want me, stop waiting… I'm here!
dietman writes a comment:
unverschämt Sexy ! Naja das wird Sie wohl auch selber schon wissen..gelle :-)
Gefunden in Amateur