Lea-Rose
(19)
from Germany
Gender: female
Age: 19
Zip code: 12xxx
Country: Germany
I speak: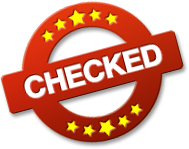 Amateur tags

Hey there :), my name is Lea, I`m from Berlin and I`ve just turned 19. :) What a great last year. If you`ve been following me, then you know that? From shy mouse to wild woman :D. I`ve had a few experiences now, but I`m still very curious and eager to experiment. I`m very curious what awaits me in the future in terms of hot sexual experiences and adventures. Are you in? Maybe it`s our time. Well then write me! What are you waiting for? :*
My Personal Info
| | |
| --- | --- |
| Height | 169 cm |
| Weight | 55 kg |
| Ethnicity | White / Caucasian |
| Eye color | light blue |
| Hair color | blonde |
| Hair length | long |
| Figure | normal |
| Body hair | shaved |
| Pubic hair | shaved |
| Cup size | B |
| Glasses | no |
| Tattoos | several |
| Piercings | many |
| Marital status | single |
| Smoking | no |
My preferences
What I'm looking for, is
a woman
a man
a couple
a bisexual
What I would like to experience, is
an escapade
a relationship
a flirt
email sex
an affair
a ONS
an exciting friendship
fetish erotic
B**M
group sex
What turns me on, is
Vanilla sex
A**l sex
O**l sex
Being dominant
Sex Toys
Outdoor sex
Public sex
Dessous
RPG
Voyeurism
B**M
More about me
What I can tell about myself
I think I am very spontaneous, curious and crazy
What's being said about me
Not available
My erotic fantasy
I would like to experience so much, as the saying goes, you can`t judge what you`ve never tasted, and I don`t want that to happen to me.
Visit my diary daily to stay up to date with everything I do.

Horny user sex! Chatted up at the gas station!
Horny user sex! Chatted up at the gas station!
Sikerim123123121 writes a comment:
Hammer das möchte ich auch mit dir machen

Wochenteiler ist daaaaa :*

Hey meine Lieben :*,

einen wunderschönen Mittwoch wünsche ich euch!

Der ein oder andere wird es sicher gemerkt haben, der Frühling ist daaaa und somit kommt nun langsam auch die gute Laune wieder raus!

Ich brauch Ideen für ein Frühlingsoutfit. Seid mal ehrlich und schreibt mir in welchem Outfit ihr mich da gerne mal sehen wollt! ;)

Bin echt neugierig und gespannt!

Knutschaaaaa

Frohe Ostern!

Hey meine Süßen :*,

ich weiß wir haben erst morgen Ostern, aber bevor ich es vergesse und ich dann wahrscheinlich mit einer zünftigen Eiersuche beschäftigt bin!!! :D

Schonmal heute

HAPPY EASTER!

Ich hoffe der ein oder andere hat eine kleine Aufmerksamkeit für mich :P, ob versteckt oder nicht ;) :D

CRASS! So kitschn**s was my p***y never!
CRASS! So kitschn**s was my p***y never!
Found in Blondes | Long Hair | M*****bation | Toys | Lingerie

I don´t like Mondays :(

Neeee oder, schon wieder Montag. :( Wo ist denn nur wieder das Wochenende geblieben?????

Wer will mir denn mal einen Riesenwunsch erfüllen und dafür sorgen das wir gaaaanz schnell wieder Wochenende haben? :)

Derjenige der das schafft darf sich alles von mir wünschen, was er möchte ;) :P

Naja gut ist eher unwahrscheinlich, aber vielleicht möchte mir ja Jemand dennoch den Montag versüßen. Ich versüße auch zurück ;):* Versprochen!

Lass Dir mal was richtig g***es einfallen. Je g***er ich bin, umso g***eres bekommst Du zurück :*!

I f**ked my neighbor in the basement! His wife nothing!
That was MEGA KRASS GEIL!
My neighbor I always found quite horny and I always had the feeling that he found me very horny, at least the Beuele in his pants always assume!
But I also knew that he is married so I have never dared until yesterday!
Since I have all my courage together on ...
Sikerim123123121 writes a comment:
Ich wäre dein Lieblings Nachbar;)
Joha63 writes a comment:
Mmh, Dir würde ich auch gerne mal die Reifen in den Keller tragen für diese g***e Belohnung... Grins. Schade das ich nicht Dein Nachbar bin... LG und dicken Kuss, Hans

Spieglein, Spieglein ... :)

... an der Wand, wer ist die Schönste im ganzen Land :).

Ja manchmal sehne ich mich nach Aufmerksamkeit und Anerkennung durch die Männerwelt. Heute ist wieder so ein Tag.

Schenkst Du mir heute Deine Aufmerksamkeit? Ich freu mich über jede liebe Zeile, jedes liebe Wort von Dir :*!

Bist Du Gentleman? Dann beweis es mir! :* Ich revanchiere mich ganz bestimmt dafür :* ;)

Und ab ins Wochenende!

Na wer von Euch Hübschen hat denn schon Wochenende?

Momentan habe ich das Gefühl, dass mich irgendwie keiner so wirklich richtig mag :( :(. Ich weiß nicht, was ich falsch mache. Aber vielleicht verrät es mir ja der eine oder andere hier?

In jedem Fall habe ich jetzt sowas ähnliches wie Wochenende und jetzt liege ich auf dem Sofa und überlege mir, wenn wir jetzt zusammen wären was wir wohl unternehmen könnten und würden? :) Wetter soll ja auch schön werden.

Vielleicht magst Du es mir ja mal verraten, was Du Dir so vorstellen könntest ;). Sei nicht so schüchtern und mach mir mit einer kurzen Mail eine kleine Freude :*!

Kuss

Deine Lea

Wochenende!!!!

Juhu ich hab frei und will mich einfach ein wenig entspannen :).

Vielleicht ein wenig erotisch mit Dir werden ;) Du bist aber nicht da :(.

Heyyy wo bist Du denn?

Ich fühl mich hier grad echt alleine, keiner will mir schreiben :(

Hab ich das denn verdient?

Vielleicht kriegst Du es hin, dass ich wieder bessere Laune bekomme ;). Dafür kriegst Du ganz sicher auch eine Belohnung von mir :*. Hihihi :)

Kussi :*

Lea

Spontaneous thanks sex for fixing my car!
Spontaneous thanks sex for fixing my car!
I find once f**k for fixing my broken down car a very good compensation or what do you say? ;)
Sikerim123123121 writes a comment:
Einfach hammer geil!!