Lilli_Teen
(19)
from Germany
Gender: female
Age: 19
Zip code: xxxxx
Country: Germany
I speak: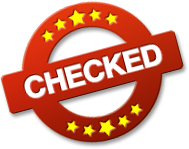 Amateur tags
Not available

Du denkst dir vielleicht dass ich sehr schüchtern aussehe, doch ich kann dir sagen: das täuscht. Ich bin keine P*****se, aber ich weiß durchaus was ich mag und was nicht. Was bist du für ein Typ Mann? Hast du Feuer und Leidenschaft oder willst du nur reinhalten? ;) Melde dich, und lass es uns zum knistern bringen
My Personal Info
| | |
| --- | --- |
| Height | 161 cm |
| Weight | 53 kg |
| Ethnicity | White / Caucasian |
| Eye color | blue |
| Hair color | light blonde |
| Hair length | shoulder |
| Figure | slim |
| Body hair | little |
| Pubic hair | none |
| Cup size | B |
| Glasses | no |
| Tattoos | none |
| Piercings | none |
| Marital status | single |
| Smoking | no |
My preferences
What I'm looking for, is
What I would like to experience, is
What turns me on, is
Vanilla sex
A**l sex
O**l sex
Public sex
Voyeurism
More about me
What I can tell about myself
Not available
What's being said about me
Not available
My erotic fantasy
Not available
Visit my diary daily to stay up to date with everything I do.

Red Lingerie , White Stockings
And nice, horny in bed, you like it?
GoldenHands writes a comment:
G***e Bilder von dir, macht Lust auf mehr.


The girl from the door
Who likes permanent pictures from bed? Not me

I did it
Really horny pictures of me made and I was afterwards also rattenscharf
Harry6 writes a comment:
Das wäre schön wenn du das tragen würdest beim ersten Treffen. Wow..

Horny D***o F**k With Sound
Hmm a soft moan, a little f**k, what more do I want? Of course you with it ;)
leichtergraut writes a comment:
sehr schönes sexy Mädel...
mst1967 writes a comment:
G***es Video super heiße Sexy braut bist du süße echt Hammer geil heißer Feger bist du süße

Bathroom Action
Took some selfies in the bathroom
h****t20210413 writes a comment:
Wo sind denn die Fotos gemacht worden (Stadt).
h****t20210413 writes a comment:
Keine Antwort, so wirst du Kein Vertrauen ei mir erreichen. Kannst noch nicht mal Ehrlich sein.

The party outfit is exchanged
Come on, let`s be honest - it`s cool, isn`t it?
GoldenHands writes a comment:
Perfekt, lass uns was zusammen machen.
mannmitgefuehl writes a comment:
..Du bist einfach zauberhaft..ciao bella 8)

After a wild party to bed
Only unfortunately alone - would you have taken off my dress?
Dminney writes a comment:
Sexy sexy sexy sexy Sexy sexy