Lilli_Teen
(19)
from Germany
Gender: female
Age: 19
Zip code: xxxxx
Country: Germany
I speak: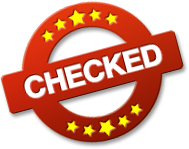 Amateur tags
Not available

You may think that I look very shy, but I can tell you: this is deceptive. I am not a pervert, but I know what I like and what not. What kind of man are you? Do you have fire and passion or do you just want to keep it pure? ;) Get in touch and let`s make it crackle
My Personal Info
| | |
| --- | --- |
| Height | 161 cm |
| Weight | 53 kg |
| Ethnicity | White / Caucasian |
| Eye color | blue |
| Hair color | light blonde |
| Hair length | shoulder |
| Figure | slim |
| Body hair | little |
| Pubic hair | none |
| Cup size | B |
| Glasses | no |
| Tattoos | none |
| Piercings | none |
| Marital status | single |
| Smoking | no |
My preferences
What I'm looking for, is
What I would like to experience, is
What turns me on, is
Vanilla sex
A**l sex
O**l sex
Public sex
Voyeurism
More about me
What I can tell about myself
Direct, Open, Sensitive
What's being said about me
Sensitive
My erotic fantasy
You`ll have to ask me, it`s not that important here ;)
Visit my diary daily to stay up to date with everything I do.


M*****bating really horny
Well I just can not get enough of me, it turns me on
dasbaerle writes a comment:
siehst wahnsinnig süß und heiß aus...und dein filmchen ist der hammer...da will ich gleich mit hand anlegen
Found in Blondes | Open Legs | Small Tits | Long Hair | Slim

Horny m*****bation
Do you get excited when you see this?
HartundFair1 writes a comment:
Das Gestöhne ist sehr geil
Lenni_White writes a comment:
Uh Baby du bist so sexy. Ich will mehr von dir.
Found in F****r | Open Legs | Panty | Small Tits | Long Hair

News from me
Do you like what you see? Do you also like what you will still experience with me?
Andy88052 writes a comment:
Deine F**ze macht mich Total Geil????????????
mimuer writes a comment:
Hübsch, heiss und sexy

Oops, there you see something
And what do you see there? Right, a horny hole
mimuer writes a comment:
Hübsch, heiss und sexy
Merlin1003 writes a comment:
Nette kleine M***hi
Oster Nest

Eier Färben an Ostern, wäre ne g***e Sache oder?

Uhh... I`m getting hot again...
I think the trigger for this must be you...
mimuer writes a comment:
Hübsch, heiss und sexy
s***her696 writes a comment:
hm,da mag man dich direkt auf dem Tisch f**ken.hast Lust auf besuch bzw. Date

Good morning beautiful man
have you already slept in again my hot angel?
mimuer writes a comment:
Hübsch, heiss und sexy
Strangelo writes a comment:
You look so unbelievable cute

Small, horny f****r scre... hot, or
Don`t you think that`s just a little bit hot???
alf17cm writes a comment:
Kleine süße Maus würde ich gerne mal vernaschen.
mimuer writes a comment:
Sehr heiss und scharf.