LinaBomba
(34)
from Germany
Gender: female
Age: 34
Zip code: 50xxx
Country: Germany
I speak: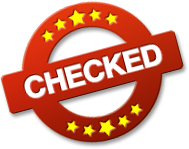 Amateur tags

give and take :)
My Personal Info
| | |
| --- | --- |
| Height | 175 cm |
| Weight | 66 kg |
| Ethnicity | White / Caucasian |
| Eye color | green-gray |
| Hair color | black |
| Hair length | shoulder |
| Figure | sportive |
| Body hair | none |
| Pubic hair | shaved |
| Cup size | E (DD) |
| Glasses | yes reading glasses |
| Tattoos | none |
| Piercings | Not available |
| Marital status | Not available |
| Smoking | no |
My preferences
What I'm looking for, is
a man
a couple
a bisexual
What I would like to experience, is
an escapade
a relationship
a flirt
email sex
an affair
a ONS
an exciting friendship
fetish erotic
professional sex
B**M
group sex
What turns me on, is
Vanilla sex
A**l sex
O**l sex
Peeing
Being submissive
Being dominant
Sex Toys
Swinger
Outdoor sex
Public sex
Dessous
RPG
Voyeurism
B**M
More about me
What I can tell about myself
very nice :)
What's being said about me
I do not care what is said about me ;)
My erotic fantasy
Not available
Visit my diary daily to stay up to date with everything I do.

ein wunderschönen Sonntag…

Ein wunderschönen Sonntag wünsche ich allen.

schön war die Sommer !

manchmal will man nur die sonne auf seinem körper.
sei mein Boss

Möchtest du mein dominanter Boss sein ?

Gute Nacht

eine g***e Nacht wünsche ich euch allen…

Just like that
I wanted to try something new and I really liked it!
fyds***her writes a comment:
Hmmmm sehr geil und l**ker
Found in Bra | Exhibitionist | Jeans | Small Tits | Topless

sei mein Valentin..

sei mein valentin

Ich bin die Frau..

Ich bin die Frau in die du dich vollkommen verlieben wirst !

Möchtest du meine Rose riechen?

Möchtest du meine Rose riechen?