LoraHot
(32)
from Germany
Gender: female
Age: 32
Zip code: 40xxx
Country: Germany
I speak: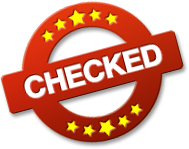 Amateur tags

You always wanted after instruction j**k off? You`ve always dreamed of, or maybe you`re type which stands on dominant women.. I`ll tell you exactly how you should j**k off, you also see in front of my strapon. You will hear my pleasure and you will feel my hot body, look at me and do everything I tell you. Of course in the end I`ll give you countdown and dictate to s****t! As a reward, You can spray on my p***y! I`ll take your cum! !!
Ich bin eine sinnlich anmutende Füchsin, die bereit ist, sich mit dir in meinem Schlafzimmer nackt zu machen. Sag mir genau, was dich beschäftigt, wenn du mich siehst ... Ich bin sehr aufgeschlossen. liebe es, irgendetwas zu versuchen; alles!
Oh! Ich habe es fast vergessen! Ich bin sehr verrückt und ich liebe es !!!

Besuchen Sie mich und Sie werden Ihre Erfahrung nie bereuen!!!

My Personal Info
| | |
| --- | --- |
| Height | 165 cm |
| Weight | 45 kg |
| Ethnicity | White / Caucasian |
| Eye color | brown |
| Hair color | dark brown |
| Hair length | long |
| Figure | normal |
| Body hair | none |
| Pubic hair | none |
| Cup size | C |
| Glasses | no |
| Tattoos | none |
| Piercings | none |
| Marital status | single |
| Smoking | yes sometimes |
My preferences
What I'm looking for, is
a woman
a man
a couple
a transvestite
a transexual
a bisexual
What I would like to experience, is
an escapade
a relationship
a flirt
email sex
an affair
a ONS
an exciting friendship
fetish erotic
professional sex
B**M
group sex
What turns me on, is
Vanilla sex
A**l sex
O**l sex
Peeing
Being submissive
Being dominant
Sex Toys
Swinger
Outdoor sex
Public sex
Dessous
RPG
Voyeurism
B**M
More about me
What I can tell about myself
Sexy, friendly, smart and charming. I like to get silly. Be nice with me and i`ll rock your world!
What's being said about me
A satisfied man will always come back for more.
My erotic fantasy
I love to see you naked touching yourself for me!
Visit my diary daily to stay up to date with everything I do.
Er schob seinen S*****z in meinen Mund

Ich steckte ein paar F****r in seine Hose und zog am Taillenbund. Ohne ein weiteres Wort zog er seine Schuhe aus und zog seine Hosen und Boxer und dann sein Hemd aus.

Wir waren beide jetzt nackt und aufrecht.

Ich blieb auf dem Tisch und griff wieder nach seinem S*****z und zog ihn zu mir.

Er hielt eine Hand an meinem S*****z und streichelte ihn, als er auf mich zukam.

Ich nahm seinen P***s in meine Hand und l**kte ihn zunächst langsam wie einen L****her.

Nach ein paar Licks von seiner schönen Spitze steckte ich sie in meinen Mund. Er stöhnte auf und packte meinen P***s fester, als er ihn streichelte.

Ich hatte noch nie den P***s eines anderen Mannes berührt, geschweige denn einen gesaugt, aber ich ging mit rücksichtsloser Hingabe auf seinen zu. Das Gefühl in meinem Mund war unglaublich und das L**ken und Saugen seines S*****zes machte mich noch härter.

Als ich ihn weiter saugte, bewegte er seine Hand über meinen S*****z und umfasste meine Eier, bevor er langsam einen F****r auf meinen A***h legte.

Ich beugte meine Knie und s****zte meine Beine und er drückte langsam seinen Mittelf****r in mich hinein.

Ich schnappte nach Luft bei dem Gefühl von etwas in mir und hörte auf, seinen S*****z zu l****hen.

Sonniger Tag!!!

Was denkst du über meine letzte Fotogalerie, die ich in meinem Profil gepostet habe?
DerBob65 writes a comment:
Schöne Bilder bei der alten Rheinbrücke.

Hot day, hot pictures
Today I just had the opportunity to take new photos!
Kleins*****zH writes a comment:
Höre bei "D***y" gerne die Glocken klingen.
Strangelo writes a comment:
Hmmn huh hihi tolle Bilder

andere Ansicht

Ich sah sogar unschuldig aus, aber ich bin ein wirklich p*****ser Dämon



Sex in my apartment with total strangers, part. 2
Sex in my apartment with total strangers, part. 2
Profillesenklaro writes a comment:
G***e S***ml****n die würde ich gerne mal einsaugen‼
Lepantes writes a comment:
So schöne Formen, super!

Ramsess33 writes a comment:
g***es Weibchen,
Lepantes writes a comment:
Schöne Weibliche Formen, ich bin begeistert
Gefunden in Bikini | Big Tits | High Heels | Amateur | Cross-Dresser

let me suck your balls when we get to the office
Office f**k meeting! Who gets the job? I love sucking your ass and making you moan. I`ll cum you with my ass hole and I drip semen in your face
Gerry_61 writes a comment:
eine g***e Maus l**ker!!
Erhard9 writes a comment:
eine scharfe g***e Maus mit natürlichen hübschen T****n