LovelySea
(23)
from Deutschland
Gender: female
Age: 23
Zip code: xxxxx
Country: Deutschland
I speak: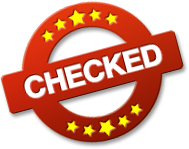 Amateur tags
Not available

Hello! I am a sweet woman with a big appetite for sex :) Here I can be myself and do not have to pretend, or be afraid that I arrive with my kind wrong. Do you feel like something hot? If so, then join me in my chat! I am already very happy for you
My Personal Info
| | |
| --- | --- |
| Height | 163 cm |
| Weight | 51 kg |
| Ethnicity | Mediterranian |
| Eye color | brown |
| Hair color | brown |
| Hair length | longer |
| Figure | slim |
| Body hair | little |
| Pubic hair | none |
| Cup size | C |
| Glasses | no |
| Tattoos | none |
| Piercings | none |
| Marital status | Not available |
| Smoking | no |
My preferences
What I'm looking for, is
What I would like to experience, is
What turns me on, is
A**l sex
O**l sex
Being submissive
Sex Toys
Outdoor sex
RPG
More about me
What I can tell about myself
Sehr offen und auch sehr ausdauernd
What's being said about me
Dass ich Biss habe
My erotic fantasy
Verrate ich dir NOCH nicht ;)
Visit my diary daily to stay up to date with everything I do.

Sofa time is a horny time
Watch me f****r it - I`m into it

I`m in the mood for...
What am I in the mood for? Do you want to watch it?
gacomo writes a comment:
ein sehr schön frau bist du aber das weis du ja schon von mir kuss

Lust for horny charms
Then look but times here purely, then you see what I can do everything beautiful
L**km**l2 writes a comment:
heiss heiss heiss

Lovely and lonely on the bed
If you were next to me right now, I`d be doing some wild things...

Look inside, or don`t you dare??
Once a little insight from me , but very different .... write me if you are interested
Mexi65 writes a comment:
Traumhaft schöne junge Frau mit einem tollen knackigen A***h und g***en T****n.
mikesechzig19 writes a comment:
Du bist eine sehr hübsche, attraktive, natürliche Frau. Wäre ich jünger, nicht verheiratet und näher bei dir, so würde ich nicht zögern, mit dir Kontakt aufzunehmen. So sage ich dir zumindest danke für die Augenweide,die du mir mit deinen Bildern schenkst

My new sports outfit must be inaugurated
I just treated myself to a nice outfit :) Like it?
Gefunden in Brunette | Kitchen | Close-Up | Amateur | Selfies

I did it, I got naked...
I just had to get out of the sweaty clothes, how horny
L**km**l2 writes a comment:
heiss heiss heiss
Strangelo writes a comment:
Deine T****n sind PERFEKT

Uh, look up my dress
I wonder what`s under there. Want to take a look?
L**km**l2 writes a comment:
heiss heiss heiss
Strangelo writes a comment:
Oh ja ich bin wieder mal unfassbar in Erregung begeistert...

Neues Outfit

Hab mir mal was neues gegönnt, kann man sehen lassen oder?