Lovely_Rike
(20)
from Germany
Gender: female
Age: 20
Zip code: xxxxx
Country: Germany
I speak: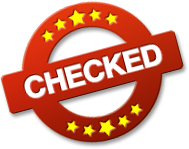 Amateur tags

Curiosity has brought me here. I want to gain sexual experience, find me, find you. Just have a good time. Corona has cut way too much time for togetherness, now that`s about to change. Are you with me?
My Personal Info
| | |
| --- | --- |
| Height | 171 cm |
| Weight | 46 kg |
| Ethnicity | White / Caucasian |
| Eye color | brown |
| Hair color | red |
| Hair length | long |
| Figure | slim |
| Body hair | none |
| Pubic hair | none |
| Cup size | B |
| Glasses | no |
| Tattoos | none |
| Piercings | none |
| Marital status | single |
| Smoking | no |
My preferences
What I'm looking for, is
What I would like to experience, is
What turns me on, is
More about me
What I can tell about myself
Funny, and serious, a healthy mix
What's being said about me
I would have to ask my best friend
My erotic fantasy
????????Das remains secret
Visit my diary daily to stay up to date with everything I do.

A bit elegant for a change
Look, I have to show you what`s under my elegant costume, grin
Michunddu98 writes a comment:
Sehr sexy und elegante Dame meinn Schatz

These lips...
Must kiss, only which one I mean now hihihi
maxfarg writes a comment:
immer wieder megaschön diese traumfrau
canaan writes a comment:
Sehr schöner Körper

A horny ass
Can also be very charming or?
pinais99 writes a comment:
Wunderschön, bist eine Bilderbuchfrau.
Schlosser62 writes a comment:
Aber Hallo ! Mit dir würde ich gern mal spielen. WOW
Found in Brunette | Butt | Small Tits | Slim | Teens

Hottie
New pictures of me, hope you like them?
Terred writes a comment:
Du bist eine unglaublich schöne und kluge Frau
l****nk***ler writes a comment:
Wunderschön und im höchten Maße verfürerisch! Bleibst Du auf der Couch, oder gehts auch auf/unterm Tisch!?

A little bit of fabric...
and a little bare skin, which you will like, right?
Kilia3 writes a comment:
Lass Mal treffen nur Wir beide
hallo200 writes a comment:
wunderschönefrau lg kiss

You want the really deep looks?
Then I`ll show you what happens when I undress
fcbfan884 writes a comment:
ich hoffe das du bald wieder ein video machst
fcbfan884 writes a comment:
du hast einen echt g***en körper. ich würde dich sofort vernaschen

Red linen
Are you going to get into my pants at some point?
l****nk***ler writes a comment:
Egal ob rot oder weiß, Du machst mich in jeder Wäsche und ohne heiß! Wann darf ich das endlich als oldcook-Date erleben!? Lass uns im Wasser schweben und wir genießen das Leben!
mimuer writes a comment:
hübsch heiss und sexy

Once all I would say...
i would say once to see all of me
pinais99 writes a comment:
Hmmmm, du hast wirklich Klasse.
Carstenj781j writes a comment:
Sehr sexy, schöne Frau, schöne Bilder :)