MelissaMausi
(23)
from Germany
Gender: female
Age: 23
Zip code: xxxxx
Country: Germany
I speak: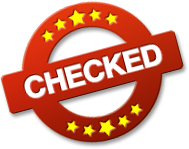 Amateur tags

I want to share my fantasy with you and experience an unforgettable adventure! What do you want, please let me know :)?
Gib Dich deinem Verlangen hin und lass Dich fallen. Schließ deine Augen und spüre mich, mein glühendes Verlangen nach Liebe und sexueller B*****digung. Wenn du wie ich der Meinung bist, dass das Alter und Aussehen beim Sex keine Rolle spielen und es nur darauf ankommt gemeinsam eine schöne Zeit und viel Spass zu haben, dann bist du bei mir genau richtig. Wir werden ein unvergessliches Abendteuer miteinander erleben.
Deine Melissa
My Personal Info
| | |
| --- | --- |
| Height | 160 cm |
| Weight | 51 kg |
| Ethnicity | Latino / Hispanic |
| Eye color | brown |
| Hair color | blonde |
| Hair length | long |
| Figure | sportive |
| Body hair | none |
| Pubic hair | none |
| Cup size | C |
| Glasses | no |
| Tattoos | several |
| Piercings | none |
| Marital status | single |
| Smoking | yes sometimes |
My preferences
What I'm looking for, is
What I would like to experience, is
What turns me on, is
Vanilla sex
O**l sex
Sex Toys
Outdoor sex
Dessous
More about me
What I can tell about myself
To have for almost everything :)
What's being said about me
You`ll have to find out for yourself
My erotic fantasy
I`ll tell you in person...
Visit my diary daily to stay up to date with everything I do.


Fresh horny wind with new hair color
It`s about time I showed you what my favorite lingerie is, isn`t it?
MorkvomOrk writes a comment:
Du bist einfach der Hammer.

V******r Action with Sound
So that you also hear my holy voice ;)
humbe1172 writes a comment:
den v******r kann ich ersetzen, bist schon ne g***e maus!

Schüchtern oder doch nicht?
This gallery contains media from the categories Long Hair, P***ies, Close-Up, Amateur, Fetish.
G***er6h****t writes a comment:
Du bist eine wunderhübsche Frau.
WetDick84 writes a comment:
G***er Latina-A***h.
Gefunden in Long Hair | P***ies | Close-Up | Amateur | Fetish

I just couldn`t help myself
i was so horny again, i just had to get it ... what do you think?
Texasranger writes a comment:
du bist super geil dich würde ich gerne verführen
Masupilami2302 writes a comment:
Wow Hammer geil!!! Mehr kann dazu nicht sagen

times what new from me and certainly for everyone what * grin
have times again a few photos made. I hope they like
Be-Vo writes a comment:
Diesen g***en A***h würde ich gerne mal durchf**ken und an diesen g***en S***ml****n stundenlang spielen und l**ken
Texasranger writes a comment:
du bist hübch undsexy für dich würde ich ein essen stehen lassen

es geht bergauf

endlich wird das wetter besser und man kann wieder mal auch was draussen machen. also hast du lust es auch mal outdoor zu machen ? das ist ja auch immer so eine g***e fantasie von mir
Schmuddelwetter

Was soll man bloss an diesem Wetter nur machen ausser ein warmes Bad zu nehmen und ab unter die Decke. Würde mich über deine Gesellschaft freuen;)

Schluss mit Lockdown!!

Hast du es auch langsam satt eingesperrt zu sein und alleine zu Hause zu sitzen? Dann melde dich und wir brechen aus dem Käfig zusammen aus!!