NikoleRoss
(25)
from Germany
Gender: female
Age: 25
Zip code: 03xxx
Country: Germany
I speak: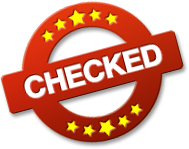 Amateur tags

Hello my future love, I`m NikoleRoss, super spontaneous, happy, happiness goes with me as well as o****ms that make my legs shake and make me come so hard that I shock the neighbors. My show is full of reasons to celebrate and stories that will make us have a good time, until we can warm up.

My Personal Info
| | |
| --- | --- |
| Height | 155 cm |
| Weight | 50 kg |
| Ethnicity | Latino / Hispanic |
| Eye color | brown |
| Hair color | brown |
| Hair length | long |
| Figure | normal |
| Body hair | normal |
| Pubic hair | natural |
| Cup size | C |
| Glasses | no |
| Tattoos | one |
| Piercings | none |
| Marital status | single |
| Smoking | no |
My preferences
What I'm looking for, is
a woman
a man
a couple
a transvestite
a transexual
a bisexual
What I would like to experience, is
an escapade
a relationship
a flirt
email sex
an affair
a ONS
an exciting friendship
fetish erotic
professional sex
B**M
group sex
What turns me on, is
Vanilla sex
A**l sex
O**l sex
Being submissive
Being dominant
Sex Toys
Swinger
Outdoor sex
Public sex
Dessous
RPG
Voyeurism
B**M
More about me
What I can tell about myself
I like to play Among Us, I like to travel to the beach, I cook a lot of Italian food, and I work with clay.
What's being said about me
I have been told that I am very attentive
My erotic fantasy
Hard sex, loud music, pure feelings and I hope you are lustful.
Visit my diary daily to stay up to date with everything I do.



my days off
I share a little bit of what my days off are, I hope you like them :)
F**kdig writes a comment:
Siehst gut aus.

Sensual afternoon at my house
Sometimes I`m alone and I feel very hot in the afternoons I want you to come with me and see if you just feel as hot as me

Nikole Ross
Hi, I`m nicole, sure you won`t regret meeting me! Tell me, would you like to get to know me more?
F**kdig writes a comment:
Heiße Frau nett anzusehen
Getzi writes a comment:
Nett anzuschauen
Found in A**l Sex | Latinas | Amateur | Dirty Talk | Balloon

Congratulations, you are about to see my body :D
Congratulations, you are about to see my body :D

Hello darling, I present to you my first gallery, if you wish you can give me your ideas for future lusts.

I hope this gallery makes your day,

#latina #hotlatina #nymph #bigbooty #boobs #cuteface #cute ...
nimitz79 writes a comment:
Hast Du einen g***en Body und mega g***e T****n. Zeig mir bitte mehr! Glg.Marco
pitmuel writes a comment:
Wunderbare sexy Lady, Hammert****n, sehr geil