Princess1018
(29)
from Germany
Gender: female
Age: 29
Zip code: 74xxx
Country: Germany
I speak: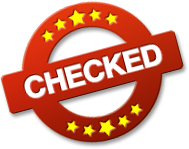 Amateur tags

Hello my sweet, nice that you have stumbled on my profile, look forward to horny V****ute chats with you;)
My Personal Info
| | |
| --- | --- |
| Height | 165 cm |
| Weight | 48 kg |
| Ethnicity | Not available |
| Eye color | green-gray |
| Hair color | red |
| Hair length | short |
| Figure | slim |
| Body hair | shaved |
| Pubic hair | none |
| Cup size | A |
| Glasses | no |
| Tattoos | several |
| Piercings | several |
| Marital status | single parent |
| Smoking | yes sometimes |
My preferences
What I'm looking for, is
a woman
a man
a couple
a transvestite
a transexual
a bisexual
What I would like to experience, is
What turns me on, is
Vanilla sex
A**l sex
O**l sex
Being submissive
Being dominant
Sex Toys
Outdoor sex
Public sex
Dessous
RPG
More about me
What I can tell about myself
Not available
What's being said about me
Skinny p***y *GRINS*
My erotic fantasy
Feel free to find out ;)
Visit my diary daily to stay up to date with everything I do.


Sommer - Sonne - Bikini

Hey ihr süßen, was macht ihr so bei diesem g***en Wetter?! Ich genieße die Sonne ????

Hey mein süßer

Hey mein süßer, ich überlege mir schicke Klamotten zu bestellen... habt ihr Tipps ?! Was ihr an mir gern sehen wollt ? Gerne auch ausgefallen.
Dann lasst es mich gerne wissen :*

Küsschen Lisa
biltzer writes a comment:
sehr heis das mädchen auf den bildern


Sexy pictures in the shower :*
Hey cutie, nice that you landed here, and look at my sexy pictures under the shower :*

Let your imagination run wild :*
DerZungenakrobat writes a comment:
Ist noch Platz für mich bei dir unter der Dusche?

Horny pictures, in dress
Horny pictures in dress, and stockings :*
DerZungenakrobat writes a comment:
Was soll ich sagen? Ich steh auf dich!
Mmmm13 writes a comment:
Du siehst so verdammt scharf aus

NEUE BILDER

Hey süßer, na hast du schon auf neue bilder gewartet?
Ich kann dir sagen, ich habe neue bilder hochgeladen, im dritten Ordner sind sie zu finden :*

Küsschen eure Princess1018

Foot pictures :*
hey you horny, if you stand on feet, you are exactly right here :* Kisses
Hmmtm70ir writes a comment:
Mit deinen Füßen einen Footjob wäre etwas fantastisches
maxfarg writes a comment:
mega g***e frau mega

2 holes on a PICTURE :*
Hey you horny stud, bock on my horny skinny p***y and my ass in one? then you are exactly right here :*
A titty picture is also included for you kisses e
DerZungenakrobat writes a comment:
Sehr schöner Anblick. Zum anl**ken