SUPERPE
(43)
from Germany
Gender: female
Age: 43
Zip code: 06xxx
Country: Germany
I speak: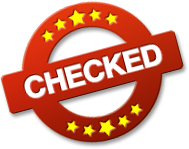 Amateur tags

Look at my big E boobies and my great body Especially my videos are top. You can see this at the positive comments. I am happy when you write me.
My Personal Info
| | |
| --- | --- |
| Height | 172 cm |
| Weight | 65 kg |
| Ethnicity | White / Caucasian |
| Eye color | blue |
| Hair color | blonde |
| Hair length | short |
| Figure | slim |
| Body hair | normal |
| Pubic hair | natural |
| Cup size | E (DD) |
| Glasses | no |
| Tattoos | none |
| Piercings | none |
| Marital status | nothing fixed |
| Children | none |
| Smoking | no |
My preferences
What I'm looking for, is
Not available
What I would like to experience, is
Not available
What turns me on, is
Vanilla sex
A**l sex
O**l sex
Peeing
Being dominant
Sex Toys
Dessous
RPG
More about me
What I can tell about myself
I have big boobs
What's being said about me
I have big boobs
My erotic fantasy
I have same
Visit my diary daily to stay up to date with everything I do.


I love gifts
I am always happy when I get something great as a gift
Stargate8 writes a comment:
Einfach eine geile Präsentation

Parade
I like to show my curvy body
seppel451 writes a comment:
sehr geile bilder ,tolle t****n geile m***hi
Ossie64 writes a comment:
Wow, was für eine heiße Frau ! Genau mein Geschmack. Liebe Grüße Ossi64
Gefunden in H***y | Big Tits | Hanging Tits | Upskirt | MILF

High performance ass
With such an ass you can achieve a lot
belerophon82 writes a comment:
Deinen geilen Prachta***h würde ich gerne mal rannehmen Süße!
AlterSoftie writes a comment:
Ein wunderprächtiges Exemplar!

Tits and cunt
Wonder what`s great. My tits or cunt
HandicapGenussme writes a comment:
Hallo Anja! Ja, Du hast eine supergeile M**e und ebenso fantastische T****n! Wenn ein Mann sein Schlafzimmer neeu tapizieren muss, weil der Strahl seiner F**ks***e von seiner Zimmerdecke tropft, kanh ich das nachvollziehen! Schön dass wir befreundet s
Hugohans writes a comment:
Wow was für tolle t****n und was für eine Geile m***hi
Gefunden in H***y | Open Legs | Big Tits | Hanging Tits | MILF

Weihnachtsgrüße

Wünsche Dir ein Frohes und Besinnliches Weihnachtsfest

und einen Guten Rutsch ins Neue Jahr

Slut - S*****pe
Which decent woman just undresses and lets herself be looked at
03Andreas02 writes a comment:
Perfekt geeignet zum T****n-F**k
Gefunden in H***y | Big Tits | Hanging Tits | Topless | MILF

Slut
Which decent woman just undresses and lets herself be looked at
milchpumps writes a comment:
Gefällt mir :-)
Gefunden in H***y | Big Tits | Hanging Tits | Topless | MILF

Sexy MILF
I tried on the new dress to see how it fits to Silverster party
NoNickNo writes a comment:
schade,das ich auf der party nicht bei bin
Gefunden in Big Tits | Butt | Hanging Tits | Topless | MILF