S***ejunkie
(22)
from Germany
Gender: female
Age: 22
Zip code: xxxxx
Country: Germany
I speak: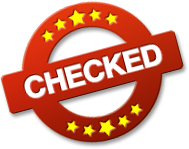 Amateur tags

You men drive me crazy, but I can not and will not do without you!!!! :-*
My Personal Info
| | |
| --- | --- |
| Height | 169 cm |
| Weight | 51 kg |
| Ethnicity | White / Caucasian |
| Eye color | gray |
| Hair color | brown |
| Hair length | shoulder |
| Figure | normal |
| Body hair | none |
| Pubic hair | none |
| Cup size | C |
| Glasses | no |
| Tattoos | none |
| Piercings | none |
| Marital status | single |
| Smoking | yes sometimes |
My preferences
What I'm looking for, is
a woman
a man
a bisexual
What I would like to experience, is
What turns me on, is
Vanilla sex
O**l sex
Peeing
Being submissive
Being dominant
Sex Toys
Swinger
Outdoor sex
Public sex
Dessous
RPG
B**M
More about me
What I can tell about myself
Not available
What's being said about me
Not available
My erotic fantasy
Not available
Visit my diary daily to stay up to date with everything I do.

Something new this morning
Thought this morning I have to make something new for you again

Nice you to the holes
You only look at holes when you see them really close up, don`t you?
torres0622 writes a comment:
ich küsse deinen a***h
Sassow writes a comment:
Ich möchte Dich gerne spüren!?

Of course I do not withhold my favorite balls from you
I play actually in between also really damn gladly at it around
Sassow writes a comment:
Sehr l**ker und erotisch anzuschauen!
Leviathan73 writes a comment:
Sehr sexy Frau mit g***en Titties und sexy Füßen.

On my p***y I like to play around the most
Finally I have to spoil myself a little bit in between
GoldenHands writes a comment:
Bin dabei, lass uns zusammen kommen.
widder22 writes a comment:
wow ist das schön und sooooo heißßßßßß

A little sexy on my bed must also be times
I like it when it gets really nice and hot
torres0622 writes a comment:
ich küsse deine g***e v**ze und l**ke dir deinen a***h
l****nbu writes a comment:
Sehr süß und sehr hot

My ass all tight
I think this is the closest you have ever seen a butt
Hansi1304 writes a comment:
Dieser g***e A***h....Wahnsinn...man möchte nur noch den !!!
faulpelz123 writes a comment:
…sehr sehr heißer Hintern…..sieht zum vernaschen aus *frechgrins*

a little f****ring in the morning, drives away sorrow and worry
I f****r me sau gladly, and how does it look like with you
Sassow writes a comment:
Da möchte ich gerne mal l**ken l**ken l**ken!
Hollister2 writes a comment:
sexy sexy sexy sexy

A hot and f**kable fetish
Look at what I`m doing and tell me it`s not cool.
Hansi1304 writes a comment:
So geil, du hast alles was man sich wünscht ???? dein A***h is Wahnsinn
mimuer writes a comment:
Hübsch, heiss und sehr sexy

There`s something calling for your cream....
see what i have here where you could put a little cream....
Sassow writes a comment:
Sehr l**ker anzuschauen!
Streetwag7342 writes a comment:
Bezaubernde F**kl**her......