Samtpfote69
(23)
from Germany
Gender: female
Age: 23
Zip code: xxxxx
Country: Germany
I speak: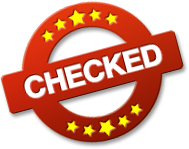 Amateur tags

The sexy nice cat from next door listens to the name Sofia, she likes to be stroked and not only does she like to be stroked but she also likes it a little bit more fancy so that I also let my claws play gently
My Personal Info
| | |
| --- | --- |
| Height | 164 cm |
| Weight | 55 kg |
| Ethnicity | White / Caucasian |
| Eye color | blue |
| Hair color | blonde |
| Hair length | longer |
| Figure | sportive |
| Body hair | shaved |
| Pubic hair | shaved |
| Cup size | D |
| Glasses | no |
| Tattoos | none |
| Piercings | none |
| Marital status | single |
| Smoking | yes sometimes |
My preferences
What I'm looking for, is
What I would like to experience, is
What turns me on, is
A**l sex
O**l sex
Being submissive
Being dominant
Sex Toys
Outdoor sex
More about me
What I can tell about myself
Not available
What's being said about me
Not available
My erotic fantasy
Not available
Visit my diary daily to stay up to date with everything I do.


Hot horny column...
I like to show you again a little bit of what hot
user-635d5f61506d0 writes a comment:
Tolle Fotos von dir zum anbeisen

A little bit new pictures for you
I have here a few new pictures for you my sweetie
L**k_s***ve writes a comment:
traumhaft schöne Lady !!!!!!!!!!!!!!
toller345 writes a comment:
mega heiß und geil!

My office work
I wonder what other forbidden things I`m doing? What do you mean?
markbork92 writes a comment:
Dich könnte ich als Sekretärin brauchen
L**km**l2 writes a comment:
heiss heiss heiss

Beautifully f**ked with the v******r
I got me once again really horny ;)
Orion-47 writes a comment:
Wunderschön. Auch meine ich damit dein bezauberndes Lächeln. Du bist eine junge Frau so richtig zum Liebhaben. Liebe Grüße. Otto
fcbfan884 writes a comment:
Du hast ein echt g***en Körper von deinen Videos bekomm ich einfach nicht genug

Sexy Pants On
I love tight pants, it kind of turns me on
Nikowu writes a comment:
sehr anziehend egal welche perspektive
Ragnar199734 writes a comment:
Sehr sexy Bilder die Lust auf mehr machen

My bed and I are lonely
And I think some of my body parts too, watch closely
s***her185 writes a comment:
Sehr g***e Frau, hat einen tollen Körper und wunderschöne B***te
Salvatorn76ei writes a comment:
Sehr hot bady..

Since you...
...if you can`t be with me, I guess I`ll just have to help myself.
xxSaimYx writes a comment:
Heißer als die Polizei erlaubt, wie gerne wäre ich der V******r
markbork92 writes a comment:
Unglaublich heiß

It would be so nice... .
if you could be with me now.
I took every picture just for you.
Trucker0805 writes a comment:
sexy und knackig
lustzumfikken writes a comment:
hm,schaust sexy aus.können gerne zusammen f**ken,auch öfter
So sollten Träume immer sein

Ich war in meinem Traum sehr spät essen. Ich habe gar nicht gemerkt, wie die anderen Gäste und Angestellten das Lokal verlassen haben. Auf einmal war ich mit dem Kellner allein im Lokal. Als ich zahlen wollte, lächelte er mich an und meinte da kann man doch auch anders regeln. Im ersten Moment wusste ich nicht was er damit meint. Also nahm er meine Hand und zog mich hoch in seine Arme. Er küsste mich und drückte sich an mich.
Als die erste Verwirrung von mir abgefallen war, habe ich bemerkt das wir allein im Lokal waren. Er meinte, ich brauche keine Angst zu haben, das Lokal ist schon geschlossen.
Er küsste mich noch einmal, dabei fanden seine Hände den weg unter meinen Rock. Mein schon n**ses Höschen zog er mir runter, hob mich hoch und setzte mich auf den Tisch.
Ich öffnete seine Hose und sein praller S*****z sprang mir entgegen. Ich konnte nicht so schnell schauen, lag ich auf dem Rücken, meine Beine waren auf seine Schultern gelegt und er drang in mich ein. Es war ein solches Lustgefühl, das ich nicht beschreiben kann. Er f**kte mich hart und fest, meine Wollust wurde sehr schnell mehr. Er f**kte mich von einem O****mus zum nächsten und bei meinem dritten e****s er seinen Liebess**t in meine Grotte.

Als ich wach wurde, stellte ich fest, das ich in meinem Bett liege und es nur ein Traum war. Aber mir war heiß und meine F****r hatten den Weg in meine M**e gefunden. Warum sollte ich diese angefachte Lust so einfach verstreichen lassen? Also durften meine F****r machen wonach mir war, und mein Tag fing mit einem wunderbaren O****mus an.