Schneckchen2020
(18)
from Germany
Gender: female
Age: 18
Zip code: xxxxx
Country: Germany
I speak: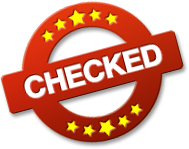 Amateur tags

Hey... ich bin Krissy und suche neue Reize, eine heisse Leidenschaft und vor allem schöne heisse Stunden.Geht es dir auch so?
Profile of Schneckchen2020
My Personal Info
| | |
| --- | --- |
| Height | 167 cm |
| Weight | 61 kg |
| Ethnicity | Mediterranian |
| Eye color | brown |
| Hair color | dark blonde |
| Hair length | longer |
| Figure | sportive |
| Body hair | little |
| Pubic hair | none |
| Cup size | C |
| Glasses | yes reading glasses |
| Tattoos | one |
| Piercings | none |
| Marital status | single |
| Children | none |
| Smoking | yes sometimes |
My preferences
What I'm looking for, is
a woman
a man
a bisexual
What I would like to experience, is
What turns me on, is
Vanilla sex
O**l sex
Being submissive
Being dominant
Sex Toys
Outdoor sex
RPG
More about me
What I can tell about myself
Not available
What's being said about me
Not available
My erotic fantasy
Not available
Visit my diary daily to stay up to date with everything I do.

A little horny strip for you
You want to watch me take my clothes off piece by piece?
Fopihk writes a comment:
Soooooo eine g***e P***y, einfach fabelhaft

Boredom in my bedroom
and this is what happens, so you`ll join me?
Ariryqr75w3 writes a comment:
Du bist sehr spannend
immergeil9924 writes a comment:
Langeweile??? ich denk wir finden einen weg sie Dir zuvertreiben

Look how horny I can get
I`d like to give you a little peek while I do myself... If you like, you can watch me do it sometime.
bergy1 writes a comment:
sehr hübsche, sexy, junge frau mit einem g***en traumbody, sehr verspielt, leider ist die bildq**lität nicht gut

I like to loll around pretty naked
Aren`t you gonna watch me loll around?
Vinewhy writes a comment:
Geil hab grad auf dich abges****zt, Teens bringen mein Stück einfach zum Stehen
Fopihk writes a comment:
Bittttteeeee mach mich geil