Ja**Love
(31)
from Germany
Gender: female
Age: 31
Zip code: xxxxx
Country: Germany
I speak: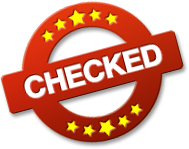 Amateur tags
Not available

Sweet and dirty ...
My Personal Info
| | |
| --- | --- |
| Height | 172 cm |
| Weight | Not available |
| Ethnicity | Not available |
| Eye color | blue |
| Hair color | dark blonde |
| Hair length | long |
| Figure | Not available |
| Body hair | Not available |
| Pubic hair | Not available |
| Cup size | H |
| Glasses | no |
| Tattoos | Not available |
| Piercings | Not available |
| Marital status | Not available |
| Smoking | Not available |
My preferences
What I'm looking for, is
a woman
a man
a couple
a bisexual
What I would like to experience, is
What turns me on, is
Vanilla sex
A**l sex
O**l sex
Being submissive
Sex Toys
Swinger
Outdoor sex
Public sex
Dessous
RPG
More about me
What I can tell about myself
Not available
What's being said about me
Not available
My erotic fantasy
Not available
Visit my diary daily to stay up to date with everything I do.

Wildberry Lillet

Magst du es denn auch gerne so süß wie ich?

Fishing net lingerie
The hot two-piece makes quite what her .
From behind and from the front
The hard nipples press properly through the net .
Found in Blondes | Hanging Tits | Long Hair | Posing | Amateur

4 times naked breasts with bee-sumsum
Here you have four naked breasts at once.
It almost doesn`t get any hotter than this, does it?
Kleinerp12 writes a comment:
Super mega Frauen,macht mal alle ein Gruppenfoto,das wäre doch auch mal was schönes
Found in Big Tits | Small Tits | Lesbian | Posing | Amateur

Hot cherries and crisp peach in the shower
Well, what do you prefer cherries or peaches?
Or maybe both?
Peer1742 writes a comment:
Alles an Dir ist begehrenswert
Oetzi77 writes a comment:
Mega ich will deine Nippel saugen
Found in Bathroom | Big Tits | Butt | Hanging Tits | Long Hair

Way too big tits
Or too small bikini ? In any case, the fat ones squeeze into the fresh air.
MarkusWer writes a comment:
mir gefällt es sehr gut sehr heiß und sexy
B***nh****t writes a comment:
g***es t****n gequetsche um bikini
Found in Big Tits | Hanging Tits | Chubby | Amateur | Fetish
Lässt du meine M***hi Vibrieren ?

Dann komm jetzt in meine cam und wir bringen deinen s*****z zum glühen .

On the stone stairs in the villa
Sexy in pose bit of skin show:p
Ass and tits
Kleinerp12 writes a comment:
Mega geil,einfach nur
Sommer Sonne Strand und T****n

Na was würdest du mit mir im Pool anstellen ?
Würde es noch heißer werden ?

Two hot girls at once ?
My friend Aurora-Venus and I thought we`d bring our hot bodies together! You have not only one hot ass, but two! Not only once horny breasts but directly a double pack! What would you do with us? Can you spoil us two together at all? Let me know with pleasure ;) ...
MarkusWer writes a comment:
zwei wunderschöne frauen mit kurven würde ich gerne beide mal verwöhnen frech grins
Oetzi77 writes a comment:
Schatz du hast soooo mega g***e t****n