SexyMila1631
(28)
from Germany
Gender: female
Age: 28
Zip code: 49xxx
Country: Germany
I speak: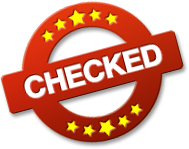 Amateur tags

I am young, wild & free.
Ich bin eine MILF, die gerne heiße Gespräche führt, sinnliche Stunden mit dir verbringt oder einfach eine nette Live Cam Unterhaltung mit dir führt. Was du dort siehst, wird vorher natürlich individuell abgesprochen...
Aber bedenke - ich bin keine Frau für nur eine Nacht !!
Überzeug dich einfach selbst, was dir am besten an mir gefällt.. eins kann ich dir versprechen, es liegt Sex in der Luft 
My Personal Info
| | |
| --- | --- |
| Height | 170 cm |
| Weight | 62 kg |
| Ethnicity | White / Caucasian |
| Eye color | blue |
| Hair color | blonde |
| Hair length | long |
| Figure | normal |
| Body hair | little |
| Pubic hair | little |
| Cup size | C |
| Glasses | no |
| Tattoos | several |
| Piercings | none |
| Marital status | Not available |
| Children | Not available |
| Smoking | no |
My preferences
What I'm looking for, is
a woman
a man
a couple
a transvestite
a transexual
a bisexual
What I would like to experience, is
an escapade
a relationship
a flirt
email sex
an affair
a ONS
an exciting friendship
fetish erotic
professional sex
B**M
What turns me on, is
Vanilla sex
A**l sex
O**l sex
Peeing
Being submissive
Being dominant
Sex Toys
Outdoor sex
Public sex
Dessous
RPG
Voyeurism
B**M
More about me
What I can tell about myself
Not available
What's being said about me
Not available
My erotic fantasy
Not available
Visit my diary daily to stay up to date with everything I do.
Die Domina Teil 2

- Fortsetzung -

Ich ziehe dich näher ran und fordere dich auf mir deinen steinharten S*****z in meine V****a zu stecken.Du g*****hst sofort und f**kst mich hart von hinten. Ich schreie und stöhne vor Lust, ich bäume mich auf und will deinen S*****z in meinem Mund spüren. Du wirfst mich auf den Boden und setzt dich über mich so dass ich deinen heißen S*****z in meinen Mund stecken kann. Ich sauge und b**se, halte deine Eier, deinen Hintern fest umklammert. Du schreist und flehst abs****zen zu dürfen. Ich erlaube es - und du s****zt ab wie noch nie!

- Fortsetzung folgt -
Die Domina

Du bist bei mir, ich trage schwarze Lederkleidung mit schwarzen Stiefeln. Ich empfange dich. Ich drücke dich an einen Tisch und reiße dir dein Hemd vom Körper. Du willst mich küssen - ich lasse dies aber nicht zu. In der Hand habe ich eine Wildlederpeitsche mit silbernen Kugeln an den Enden. Damit streife ich deinen Rücken und fasse in deine Haare. Ich ziehe deinen Kopf hoch, öffne leicht meinen Mund und komme immer näher. Ich küsse dich ganz langsam und intensiv. Dann richte ich dich wieder auf. Du fasst mich an meine Hüften. Du siehst das meine Lederhose geöffnet ist. Du wirst immer geiler und geiler. Du willst mich l**ken - aber ich verbiete es dir! Wieder streife ich mit meiner Peitsche deinen Rücken. Du stöhnst auf. Nicht vor S*****z - sondern vor Lust. Ich setze mich auf den Tisch und öffne langsam meine Beine. Du siehst meine f****te M***hi und ich bemerke das dein S*****z steinhart ist. Ich greife nach ihm und fange ihn zu massieren..

- Fortsetzung folgt. -

SB aufm Tisch
This gallery contains media from the categories D***o, F****r, Open Legs, Big Tits, M*****bation.


Spargel A**l
This gallery contains media from the categories A**l Sex, F****r, M*****bation, Food, MILF.
Gefunden in A**l Sex | F****r | M*****bation | Food | MILF

Wäscheklammern
This gallery contains media from the categories Big Tits, Mask, P***ies, Partly S***ed, Fetish.
Gefunden in Big Tits | Mask | P***ies | Partly S***ed | Fetish

Nippelkette
This gallery contains media from the categories B**M, Big Tits, Mask, V***ar, Slim.
lippenbu writes a comment:
:)


Bikinibilder
This gallery contains media from the categories Bikini, Long Hair, Posing, Tits, MILF.