SexyRussianGirl
(27)
from Germany
Gender: female
Age: 27
Zip code: 7xxxx
Country: Germany
I speak: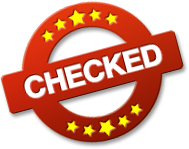 Amateur tags

Hey, you ever feel like patching up a single mom? I need company in my bed again. Maybe you`d like to help me out. ❤️
Hey, willst du auch eine heiße Affäre oder Freundschaft plus? 
Wo wir gemeinsam sehr viel spaß haben und heiße Nächte miteinander verbringen können. 
Dann kannst du dich ja kurz bei mir melden. 
Ich werde auf dich warten. 
Profile of SexyRussianGirl
My Personal Info
| | |
| --- | --- |
| Height | 167 cm |
| Weight | 60 kg |
| Ethnicity | White / Caucasian |
| Eye color | brown |
| Hair color | blonde |
| Hair length | shoulder |
| Figure | slim |
| Body hair | none |
| Pubic hair | shaved |
| Cup size | B |
| Glasses | no |
| Tattoos | several |
| Piercings | one |
| Marital status | single parent |
| Smoking | no |
My preferences
What I'm looking for, is
a woman
a man
a bisexual
What I would like to experience, is
an escapade
a relationship
a flirt
email sex
an affair
a ONS
an exciting friendship
professional sex
group sex
What turns me on, is
A**l sex
O**l sex
Being submissive
Sex Toys
Swinger
Outdoor sex
Public sex
Dessous
RPG
Voyeurism
More about me
What I can tell about myself
I am a single mother and live here in Germany for 6 months. I am looking for nice acquaintances for fun and adventure.
What's being said about me
I`m funny and weird. At least that`s what my friends say. I hope you don`t get scared.
My erotic fantasy
My fantasy is to have sex in a public place.
Visit my diary daily to stay up to date with everything I do.


Hey

Wie läuft dein Samstag? Mir ist langweilig. Vielleicht reden wir im Cam?
Hey

Hey liebe Freunde ich wünsche euch einen wunderschönen Sonntag. Ich habe neues Haare gemacht. Gefällt es euch?
hey

Guten Tag liebe Freunde. Ich wünsche euch einen wunderschönen Sonntag. Ich habe neues Haare gemacht lassen. Gefällt es euch?

hey

sehr gelangweilt, und dir?

hey

Haben Sie das Gefühl, dass der Sommer gekommen ist?
hey

meine lieben, ich wünsche euch allen ein schönes wochenende )
hey

Es ist so kalt draußen, kannst du mich aufwärmen?


Hey

Und gefällt es dir meine neue Haar Farbe? Sehe ich so sexy aus?
L**k_s***ve writes a comment:
super sexy Dusch-Fee !!!!!!!!!!!!!