SexyTi
(22)
from Germany
Gender: female
Age: 22
Zip code: xxxxx
Country: Germany
I speak: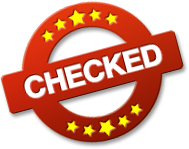 Amateur tags

Student, w, 22 is searching for you!
Einfach anschreiben - Ich freue mich auf euch!
My Personal Info
| | |
| --- | --- |
| Height | 184 cm |
| Weight | 85 kg |
| Ethnicity | White / Caucasian |
| Eye color | brown |
| Hair color | brown |
| Hair length | shoulder |
| Figure | normal |
| Body hair | little |
| Pubic hair | Not available |
| Cup size | E (DD) |
| Glasses | yes reading glasses |
| Tattoos | none |
| Piercings | several |
| Marital status | single |
| Children | none |
| Smoking | no |
My preferences
What I'm looking for, is
a woman
a man
a couple
a bisexual
What I would like to experience, is
a relationship
a flirt
email sex
an affair
a ONS
an exciting friendship
fetish erotic
B**M
group sex
What turns me on, is
Vanilla sex
O**l sex
Being submissive
Being dominant
Sex Toys
Outdoor sex
Public sex
Dessous
RPG
Voyeurism
B**M
More about me
What I can tell about myself
Not available
What's being said about me
Not available
My erotic fantasy
Not available
Visit my diary daily to stay up to date with everything I do.
Wow

Mittlerweile bin ich gut in der AmateurCommunity angekommen und hab mich auch schon mit einigen Männern getroffen. Wir haben gev***lt was das Zeug hält und unsere Körper gegenseitig ausgekostet. Ich freue mich auf mehr!

M***hipumpe
This gallery contains media from the categories B**M, European, V***ar, Amateur, Fetish.
Matze8312 writes a comment:
Wow, du hast deine M***hi aber extrem angesaugt, sehr geil

Pleasure
I got some time to enjoy myself.
cmp70 writes a comment:
Herrliche Milchtüten
regloh writes a comment:
geile Bilder !!!!!!!!!

Shower
I am showering and you are the voyeur.
belfastfriend writes a comment:
würde gerne mit dir unter der dusche stehen
Gefunden in Bathroom | Big Tits | Piercing | S***ed | Selfies

I love my urin
I am p**sing under the shower and drink the urin afterwards.
Bingo-Paul writes a comment:
Geiles Video! Macht Lust auf mehr....
Gefunden in Bathroom | Big Tits | Close-Up | Golden Shower | Fetish

Bounded
I am bounding my sexy tits and t*****e them.

I really love my deodorant
Here I am satisfying my tits again with my Deo.
SexyTi writes a comment:
So schlimm?
server-1275332 writes a comment:
übung macht den meister
Gefunden in Bra | B*****b | Big Tits | M*****bation | Selfies

Satisfying Deodorant
I am very horny and had nothing to f**k. So I am satisfying my boobs and my mouth with this Deodorant.
Maurice1978 writes a comment:
Wow würde mein s*****z gegen die deosprayd**e eintauschen. ..wäre bestimmt geil :*:*GG
Gefunden in B*****b | Brunette | Plumper | Bottles | Big Tits