Sexydenis
(25)
from Deutschland
Gender: female
Age: 25
Zip code: 80xxx
Country: Deutschland
I speak: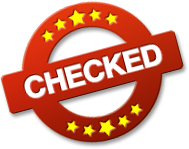 Amateur tags

Ich suche hier ein g***es fantasievollen Sex. Kannst du mir das geben.
My Personal Info
| | |
| --- | --- |
| Height | 167 cm |
| Weight | 51 kg |
| Ethnicity | Mediterranian |
| Eye color | brown |
| Hair color | brown |
| Hair length | long |
| Figure | normal |
| Body hair | shaved |
| Pubic hair | Not available |
| Cup size | C |
| Glasses | no |
| Tattoos | none |
| Piercings | none |
| Marital status | single |
| Children | none |
| Smoking | yes sometimes |
My preferences
What I'm looking for, is
a woman
a man
a couple
a transexual
What I would like to experience, is
What turns me on, is
Vanilla sex
O**l sex
Outdoor sex
RPG
More about me
What I can tell about myself
Not available
What's being said about me
Not available
My erotic fantasy
Not available
Visit my diary daily to stay up to date with everything I do.
Du stöhnst, als du meine Härte spürst

Noch einmal reibe ich meine ganze Härte mitsamt der Hose zwischen deinen Beinen. Ich sehe, dass du es genießt, der raue Stoff auf deiner Haut. Du stöhnst laut und bewegst deinen Hintern auf und ab. Nein, das ist genug, mehr halte ich nicht aus. Ich muss in dir sein, sofort. Ich beeile mich, öffne meine Hose. Endlich. Er gleitet er tief in dich, du bist so f****t. Wow, deine Hitze, du bist so sexy. Du kommst meinen Stößen entgegen, jedem Einzelnen davon, du holst dir, was du möchtest. Presst dich mir entgegen. Das Prasseln des Regens lässt nach, dafür machen wir andere Geräusche. Meine Haut, die auf deine Haut klatscht, stöhnen, seufzen. Dann ein Auto, das anhält, Stimmen. Verdammt! Aber egal. Es ist mir so egal. Du hast sie auch gehört, ich merke, wie du erstarrst, dann bricht ein Kichern aus dir und du stößt noch heftiger nach hinten, was meinen P***s noch tiefer in dich treibt. Das ist so verrückt und so heiß.
heisundknaki writes a comment:
So eine bezaubernde Sexy Frau. Ich will dich

Just me
hey wanted to introduce myself I am new and I am open for everything
Rudi667 writes a comment:
hübsche Strähnchen aber ich mags auch dunkel in einer Farbe :)
Tecmec69 writes a comment:
sehr hübsches Gesicht. Und der Rest kann sich auch sehr wohl sehen lassen
Gefunden in Brunette | European | Close-Up | Posing | Selfies