ShaiyaShy
(24)
from Germany
Gender: female
Age: 24
Zip code: 20xxx
Country: Germany
I speak: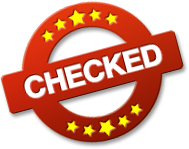 Amateur tags

young, cheeky, sexy - SHAIYA :p
 Hey
ich bin's, Shaiya. Schon eine Weile dabei, jung, frech, eng (haha) und finde es cool Kontakte zu knüpfen und zu pflegen um zusammen Spaß zu haben. Ich zeige gern meinen jungen knackigen Körper und wenn mir danach ist, drehe ich auch v****ute Videos. Vielleicht hast Du ja auch schon mal einen Clip von mir gesehen? Oder Dich mit mir zusammen ausgetobt? Vielleicht haben wir uns auch mal geschrieben?


 Alles NICHT der Fall?! DAS müssen wir SOFORT ändern!!

 bis gleich,
Shaiya
My Personal Info
| | |
| --- | --- |
| Height | 162 cm |
| Weight | 48 kg |
| Ethnicity | White / Caucasian |
| Eye color | blue |
| Hair color | blonde |
| Hair length | shoulder |
| Figure | slim |
| Body hair | none |
| Pubic hair | little |
| Cup size | A |
| Glasses | no |
| Tattoos | none |
| Piercings | several |
| Marital status | single |
| Children | none |
| Smoking | no |
My preferences
What I'm looking for, is
a woman
a man
a couple
a transvestite
a transexual
a bisexual
What I would like to experience, is
What turns me on, is
Vanilla sex
O**l sex
Being submissive
Being dominant
Sex Toys
Outdoor sex
Public sex
Dessous
RPG
Voyeurism
More about me
What I can tell about myself
I always go around the world with a smile and enjoy every day. Let`s laugh at the world together and experience a few nasty moments here as well...
What's being said about me
little cheeky babe ;-)
My erotic fantasy
Sex in the car, open air or, on an extraordinary place ... or do you blindfold me? mhhh ... everything has it`s own charms.
Visit my diary daily to stay up to date with everything I do.
SONNTAG --> (S)express Lieferung

Boa geil, am Sonntag bekomme ich endlich mein sexy Paket zugestellt, auf dass ich schon sooooooo sehnsüchtig warte...

und DAS BESTE --> DU bist LIVE und EXKLUSIV dabei.
Dann packen wir zusammen aus, nur hier auf AmateurCommuniy !! :p

Einen sonnig geilen Wochenendstart und wir sehen uns,
zur FREECAM am SONNTAG ab 20 Uhr ;)

My First Class Footjob
This gallery contains media from the categories J**k Off, C*****t, Feetsex, Close-Up, Fetish.
Gefunden in J**k Off | C*****t | Feetsex | Close-Up | Fetish

My Tiny P***y
Because I did not have any more money to pay my janitor for his work, I had to come up with something. He could not believe my offer and accepted immediately my suggestion how I wanted to pay him my debt.
I allowed him to be as close to my p***y as he wanted. Of course, my little horny beaver has just to ...
Bjoern199109 writes a comment:
Sehr schöne aufnahme !
Gefunden in F****r | M*****bation | Close-Up | Piercing | V***ar

The Guest
S***m shower after the shower ... I`m really cheeky now and then. The other day, when I heard my neighbor took a shower, I just sneaked into his apartment, lay down on his bed and started to f**k myself. Of course he noticed this and found it cool to watch me while he started to m*****bate it in the shower as ...
Alien1234 writes a comment:
lass mich dein Kimono sein ...
Davidrichter1985qp writes a comment:
Sehr sehr geil. Für dich würde ich auch die Tür auf lassen das du mich besuchen kommst. Ne schöne L****g hätte ich auch für dich.
Gefunden in J**k Off | Blondes | M*****bation | C**k | C*****ts



Blow Me Away
My girlfriend SansiSoft and I were once again in the sauna. We had a good time together when we noticed that a cool guy was watching us. So we delivered him a little show. That turned him on so much that he started j**king his c**k. Such a great hard dick we don't wanna miss. So we waved him to join us .... ...
ShaiyaShy writes a comment:
na jetzt machst du mich aber neugierig*grins*...was erwartet mich denn? :-)
der-neue writes a comment:
Wooow das gefällt mir - du bist einfach Klasse. Mit so einer süßen geilen Maus wie dir würde ich gern noch viel mehr machen
Gefunden in B*****b | Blondes | Brunette | Small Tits | C*****ts
Ab auf die Couch

jetzt wirds gemütlich *schmunzel*

SEXy Banana
Who said that bananas are only for eating ?! I can also deal with them differently. First i peel them, then i suck them off so that they taste even better and then i push it deep into my tight little p***y... that was delicious !! #foodporn #bananaf**k ...
ShaiyaShy writes a comment:
hehe..ob wir uns dann schon im obstregal vernaschen? ich glaub wir schaffen es nicht bis nach hause*frechgrins*
Lboylb writes a comment:
Mit dir würde ich gerne mal Obst einkaufen gehen
Gefunden in Bananas | Blondes | Small Tits | Close-Up | Teens