ShaiyaShy
(27)
from Germany
Gender: female
Age: 27
Zip code: 20xxx
Country: Germany
I speak: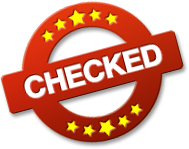 Amateur tags

young, cheeky, sexy - SHAIYA :p
 Hey
ich bin's, Shaiya. Schon eine Weile dabei, jung, frech, eng (haha) und finde es cool Kontakte zu knüpfen und zu pflegen um zusammen Spaß zu haben. Ich zeige gern meinen jungen knackigen Körper und wenn mir danach ist, drehe ich auch v****ute Videos. Vielleicht hast Du ja auch schon mal einen Clip von mir gesehen? Oder Dich mit mir zusammen ausgetobt? Vielleicht haben wir uns auch mal geschrieben?


 Alles NICHT der Fall?! DAS müssen wir SOFORT ändern!!

 bis gleich,
Shaiya
My Personal Info
| | |
| --- | --- |
| Height | 162 cm |
| Weight | 48 kg |
| Ethnicity | White / Caucasian |
| Eye color | blue |
| Hair color | blonde |
| Hair length | shoulder |
| Figure | slim |
| Body hair | none |
| Pubic hair | little |
| Cup size | A |
| Glasses | no |
| Tattoos | none |
| Piercings | several |
| Marital status | single |
| Smoking | no |
My preferences
What I'm looking for, is
a woman
a man
a couple
a transvestite
a transexual
a bisexual
What I would like to experience, is
What turns me on, is
Vanilla sex
A**l sex
O**l sex
Peeing
Being submissive
Being dominant
Sex Toys
Outdoor sex
Public sex
Dessous
RPG
Voyeurism
More about me
What I can tell about myself
there is no day on which I do not laugh heartily at least once. this is not only healthy, laughing connects people and is positive energy for body and soul. even during sex, between intense erotic moments, there can be a reason to giggle together a little before it comes back to the moments of joy. ;)
What's being said about me
where did she go again?! a moment ago she was still here. always on the move and looking for adventures...
My erotic fantasy
me in a double pack ... *cheeky grin*
Visit my diary daily to stay up to date with everything I do.
es kann los gehen......

..... jetzt zählen wir die Tage rückwärts
AndreSch37 writes a comment:
Das Video ist genial , top q**lität schöne Frau hab ich Dir aber schon geschrieben. Das Gefühlvolle leise stöhnen extrem antörnend .Gibts auf dieses Video absolute TOP KAUFEMPFEHLUNG . Hab noch kein besseres und schöneres gesehen. Lg André
1.Advent

zünden wir zusammen DIE KERZE?
ALLES was DU willst .......

..erwartet dich HIER
ShaiyaShy writes a comment:
au jaaa, geht lohos, bin daha :) ... und das beste, ich bin schon nackelig. da musste nix mehr abpellen, sondern kannst gleich vernaschen !! :D
ShaiyaShy writes a comment:
JAAAA !!! JAAAA !!! JAAAA !!! :p

BRRRRRR .....KEIN wetter für mich..

KOMM lass UNS ein bisschen HITZE produzieren...
auch noch wach?

.....was hällt dich denn vom schlafen ab?????????
WOOOO bist DUUUUUU ???????

ich warte schon ganz sehnsüchtig auf DICH❤️
alle guten Dinge sind DREI .....

welche 3 empfindlichen Stellen an mir würdest du denn gern verwöhnen ?
ÜBERRASCHUNG.....

....hoffe du magst es SÜß!!!!!! *zwinker*
Alien1234 writes a comment:
miss wonderful miss perfect
Bjoern199109 writes a comment:
Sehr schöne aufnahme !