Shashax
(47)
from Deutschland
Gender: female
Age: 47
Zip code: xxxxx
Country: Deutschland
I speak: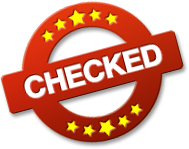 Amateur tags
Not available

I seek to have fun, not to fall in love with you. I wish a friendship, there are magnificent people here ;-) Don`t make me fall in love, I can`t ... RECONDITIONING MY LIFE!
My Personal Info
| | |
| --- | --- |
| Height | 164 cm |
| Weight | 54 kg |
| Ethnicity | White / Caucasian |
| Eye color | crazy color |
| Hair color | blonde |
| Hair length | long |
| Figure | normal |
| Body hair | Not available |
| Pubic hair | shaved |
| Cup size | C |
| Glasses | no |
| Tattoos | Not available |
| Piercings | one |
| Marital status | single |
| Smoking | yes sometimes |
My preferences
What I'm looking for, is
a man
a couple
a bisexual
What I would like to experience, is
What turns me on, is
Not available
More about me
What I can tell about myself
Not available
What's being said about me
Not available
My erotic fantasy
Not available
Visit my diary daily to stay up to date with everything I do.

FÜR DICH.

Du passierst, du schaust, ich lasse dich sehen und plötzlich ... dreht sich meine Welt um 360 Grad.
UNENDLICHE LEIDENSCHAFT.

Ich liebe mein langes Haar, das auf deine B***t fällt.
Meine Locken sind in eine unendliche Liebkosung vor deinem ungeduldigen Atem eingetaucht, ich lasse mein Mädchen frei, um das Spiel von nie wieder zu spielen und wir trinken aus der Quelle der ewigen Ekstase.
Shashax writes a comment:
Du willst mich nackt, gewagt, dominant und dir treu sehen, oder? Nun ... wähle! Hier hast du es.


love
I had it saved and still unreleased.
Red seems like a very strong color for my skin, but I like it. To you ?

Mein Lieblingsplatz.

Das Meer ruft nach mir, in seinen Armen bin ich eine Meerj******u, die im Meer gerne ihren Bikini auszieht und mit seiner Unermesslichkeit verschmilzt.
Weißt du, welcher Ort es ist? Ein Hinweis, beginnen Sie mit dem Buchstaben M.

Bist du ?

Nun ... ich frage mich, ob du da bist, ob du wirklich existierst.
Wer hat gesagt, dass man Liebe nicht an einem "anderen" Ort finden kann?
Ich bin so, etwas Seltsames, Selektives und suche auch einen guten Freund / eine gute Mutter.
Ich habe es satt, allein zu sein und keine Küsse, Liebkosungen und keinen Sex zu haben. Gibt es etwas Besseres? Ich werde ein wenig gewagt sein, aber zumindest weiß ich, was ich will.

Die Komplexität von Empathie

"Niemand kann in anderen sehen und verstehen, was er selbst nicht erlebt hat."

Sich an die Stelle des anderen zu setzen, ist keine leichte Aufgabe. Die Welt aus ihrer Perspektive zu beobachten, ihre Gefühle zu akzeptieren und auf sie zu reagieren, ist komplexer als es scheint. In unserem eigenen Fleisch - wie oft haben wir das Gefühl, dass uns niemand verstanden hat? - oder in dem eines anderen - wie oft, egal wie sehr wir es versucht haben, konnten wir keine Logik für das Verhalten anderer finden oder Haben wir uns geirrt, Zuschreibungen zu machen? -.

Wir glauben, dass Empathie bedeutet, sich in die Lage eines anderen zu versetzen, und das ist es auch. Aber nicht von unserer Vision der Welt, sondern von seiner: von seinen Umständen, Problemen, Illusionen, Ängsten usw. Um es so genau wie möglich zu machen, müssten wir seine Geschichte gelebt haben, und das ist unmöglich. Dies ist der Grund, warum es für uns so schwierig ist, zu verstehen und uns verstanden zu fühlen.

Der Wert der Anstrengung

"Wenn jemand, der etwas wirklich braucht, es findet, ist es kein Zufall, der es sucht, sondern er selbst. Sein eigenes Verlangen und sein eigenes Bedürfnis führen ihn dazu. "

Anstrengung ist der Schlüssel, um das zu bekommen, was wir wollen. Es ist der Motor, der uns bewegt, zusammen mit Entschlossenheit, Illusion und Begierde. Träumen ist nutzlos, wenn wir nicht planen, wenn wir keinen Plan aufstellen und nicht nach einem Weg suchen, um unsere Ziele zu erreichen.

Hermann Hesse hatte es ganz klar: Wer wirklich etwas will, sucht nach allen Mitteln, um es zu bekommen. Es gibt keine Ausreden oder möglichen Hindernisse für diejenigen, die ihre Haut verlassen, um ihr Ziel zu erreichen. Zumindest ... um es zu versuchen.

Eines meiner drei Geheimnisse.

Was kann eine exzentrische Dame in ihrer geheimen Ecke aufbewahren? Ich habe 3 Sammlungen, ich werde Ihnen vorerst 1 sagen.
Ich sammle Engel, ja, Engel aller Art. Und natürlich warte ich immer noch auf meinen menschlichen Guadian-Engel, einen Mann, der mich auf dem Weg des Glücks führen wird.