Sonja-Kiss
(20)
from Germany
Gender: female
Age: 20
Zip code: xxxxx
Country: Germany
I speak: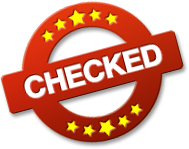 Amateur tags

When your comfort zone becomes a prison, it`s time to break out. Want to break out together? I think paths are made by following them. So let`s go together.
Ich stehe zu Dingen, an die ich glaube, auch wenn ich da mal alleine stehe. Aber vielleicht stehen wir ja genau in den Dingen zusammen!?!? Vielleicht weisst du ja: Das Leben schreibt unsere Geschichte, doch wir haben den Stift selber in der Hand. Du verstehst was ich damit sagen möchte? Lässt du dich persönlich auch mal von Bauch Entscheidungen treiben? Ich aufjeden Fall!
Wie glücklich bin ich? Das ist einer der wichtigsten Fragen im Leben. Für mich hängt der Erfolg nicht davon ab, wieviel man verdient oder welche gesellschaftliche Stellung man einnimmt, sondern einzig und allein davon, wie glücklich man ist. Wonach suchst Du? Nach Glück, Affäre, Seitensprung,Liebe,Beziehung,ode nach Seelenfrieden? Wir sollten nicht am anderen Ende der Welt danach suchen, sonst wird man enttäuscht, verbittert und verzweifelt. Suchen wir am besten hier und jetzt, um auch einen Weg zusammen zu finden! 
My Personal Info
| | |
| --- | --- |
| Height | Not available |
| Weight | Not available |
| Ethnicity | White / Caucasian |
| Eye color | Not available |
| Hair color | Not available |
| Hair length | Not available |
| Figure | sportive |
| Body hair | none |
| Pubic hair | shaved |
| Cup size | Not available |
| Glasses | no |
| Tattoos | Not available |
| Piercings | Not available |
| Marital status | single |
| Children | none |
| Smoking | no |
My preferences
What I'm looking for, is
What I would like to experience, is
What turns me on, is
Vanilla sex
A**l sex
O**l sex
Being submissive
Being dominant
Sex Toys
Outdoor sex
Dessous
RPG
More about me
What I can tell about myself
Those who know their own value are not dependent on meeting the expectations of others! But I hope you`ll take me as I am...
What's being said about me
The secret of ability lies in will. I am funny, humorous, enterprising, like to try new things.
My erotic fantasy
Role playing, sex in public, threesomes, o**l sex, a**l sex and much more. Just ask for... .
Visit my diary daily to stay up to date with everything I do.

My breasts in all their glory
My breasts in all their glory, it`s time for another massage.



normal pictures
just normal pictures to keep it exciting
I3C4H writes a comment:
Wunderschönen diese Frau

Part One how I do it myself
Part One how I do it to myself! Horny on the f****r
Iceman1313 writes a comment:
du bist so süß und sexy, man möchte mit dir kuscheln und mehr...
Dorijan writes a comment:
Eine zuckersüße Maus und voll lieb beim schreiben

A touch of eroticism
Erotic insights of me, from head to toe
Sharkys writes a comment:
mhhh ... so sinnlich geil !!!
Tobiasgo writes a comment:
Wünderschöner Körper
Gefunden in European | Open Legs | Butt | Small Tits | Normal

In all poses Naked
Butt, boobs. Legs, feet, all mine
Banane2626 writes a comment:
Wirklich hübsch : )
ShadowByte writes a comment:
Sehr Sexy und sehr heiß ........ :*

In all its glory
Everything my body has to offer!!!
I3C4H writes a comment:
???? Müssen weg gedacht werden
I3C4H writes a comment:
Ein nettes Lächeln ????

Part Two how I do it myself
Part Two how I do it myself
halodri8 writes a comment:
Hocherotisch, man meint Du könntest kein Wässerchen trüben. Ich vermute, dass Du es F***tschlag hinter den Ohren hast.
Bilnisa writes a comment:
du bist ja eine süße Maus