Sophie-Fox
(21)
from Germany
Gender: female
Age: 21
Zip code: xxxxx
Country: Germany
I speak: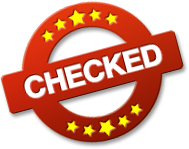 Amateur tags

Thankful backward, boldly forward, faithful upwards. Live today - forget the worries of the past
Hallo, na Du
Ewig mit dem eigenen Schicksal hadern und vertanen Chancen hinterherjammern? Nein, Besser nicht! Nichts bereuen lautet die Devise, wenn wir glücklich sein wollen. Dann sollten wir auch Handeln, und das tun was uns in den Sinn kommt. Kannst du deine Gedanken denn ausprechen und auch ausleben?
My Personal Info
| | |
| --- | --- |
| Height | Not available |
| Weight | Not available |
| Ethnicity | White / Caucasian |
| Eye color | Not available |
| Hair color | Not available |
| Hair length | Not available |
| Figure | sportive |
| Body hair | none |
| Pubic hair | shaved |
| Cup size | Not available |
| Glasses | yes reading glasses |
| Tattoos | Not available |
| Piercings | Not available |
| Marital status | single |
| Children | none |
| Smoking | yes sometimes |
My preferences
What I'm looking for, is
What I would like to experience, is
What turns me on, is
Vanilla sex
O**l sex
Being submissive
Being dominant
Sex Toys
Outdoor sex
Public sex
Dessous
RPG
More about me
What I can tell about myself
You never know what you are capable of until you get up and decide to try it
What's being said about me
I`m neither perfect, nor am I flawless and that`s a good thing ... BUT: people who can not be exposed to it have only one flaw: they are uninteresting
My erotic fantasy
Whether at work, in the subway or maybe in the waiting room at the dentist, thoughts of sex and sexual fantasies come in very different situations. Maybe you can inspire me to experiment?
Visit my diary daily to stay up to date with everything I do.

D***o Action
How I do it myself, in the kitchen with the d***o!
Wolferine writes a comment:
Da wünscht sich der Mann, den D***o zu ersetzen! Klasse Frau und verdammt Hübsch, von oben bis unten! WOW!!!

Schlafzimmer, Nylons
This gallery contains media from the categories Bra, European, Butt, Tits, Nylons.
Scania1982k7 writes a comment:
Meine Traumfrau
L**kmaul2 writes a comment:
heiss

mondi62 writes a comment:
eine wirklich schöne und junge attraktive akteurin,in einem clip der begehren erweckender nicht sein kann,eine akteurin die sehr natürlich hier rüber kommt und sich mit wahrer wonne ihrem spiel hier hingibt und einen aufreizenden körper zeigt sexy
FL-F**k18cm writes a comment:
Einfach der Wahnsinn so ein heißes Video, da würde ich jetzt sehr gerne weiter machen ... frech grins ... küsschen
Gefunden in D***o | Kitchen | P***ies | Close-Up | Schoolgirls

Nackte Haut
This gallery contains media from the categories Glasses, European, Butt, P***ies, Amateur.
Scania1982k7 writes a comment:
Absolute Traumfrau
L**kmaul2 writes a comment:
heiss

Hall**hen,mein erster Tagebucheintrag:

Hall**hen,Ich war ja bis vor Kurzem kein Freund von Kennenlernen via Social Media und so. Zwar hatten einige Freunde von mir schon ihre Erfahrungen in diesem Bereich gemacht, und berichteten von heißen Stunden mit fremden Männern. Die seien nicht nur leicht zu haben gewesen, sondern es habe im Bett auch immer gepasst. Nachdem sich mein langjähriger Freund von mir getrennt hatte, und ich endlich wieder so weit war, dass ich mich sexuell auf was Neues einlassen wollte, versuchte ich mich mit dem herkömmlichen Kennenlernen: weggehen, eine Mann anquatschen,schauen was geht.Klappte bloss nicht immer so Dolle!\r\n\r\nIch war eben immer schon ein Freund der alten Schule und dachte, dass ich auch diesmal Glück haben könnte. Nicht, dass ich mich unbedingt in eine neue Beziehung stürzen wollte. Es ging mir nur darum unverbindlich Spaß mit einem Mann zu haben. Einfach so zum Spass haben und vielleicht auch, um mein Ego nach der Trennung wieder ein wenig aufbauen zu können.\r\nIch merkte schon bald, dass sich in all den Jahren, in denen ich in einer Beziehung war, der Weg des Kennenlernens auf eine andere Ebene verlagert hatte. Es war gar nicht mehr so leicht, wie ich mir das anfänglich vorgestellt hatte. Ja, da waren schon ein paar nette Männer dabei – aber nichts für Sex, einfach nur plaudern. Als ich in meiner puren Verzweiflung mit einem Kumpel unterwegs war, um das alte gleiche Spiel zum Glück zu versuchen, warf mein Kumpel wieder mal den Vorschlag ein, warum ich es nicht auf einer Flirt Seite probiere.\r\n\r\nDas ginge leicht, die Hemmungen fallen schneller als sonst, Männer aus der näheren Umgebung können hier sofort kennen gelernt werden, meinte mein Kumpel! Irgendwie glaubte ich ja nicht ganz an diese Geschichte mit Dating Sex und Co. Ich dachte immer, dass dies echt schwer wäre! Ich dachte mir nun: Aber was solls – es kann nicht schaden, ganz im Gegenteil, man kann ja nur gewinnen wenn man den richtigen findet! Nicht wahr? Vielleicht bist du ja der Mann den ich suche?