Sophie_Ann
(25)
from Germany
Gender: female
Age: 25
Zip code: 55xxx
Country: Germany
I speak: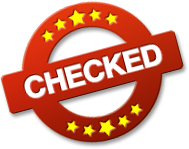 Amateur tags

I`m easily turned on by good manners, a purely fun personality and spontaneity. I like soft kisses and warm hugs which in a cold season are most welcome! Don`t you think?
My Personal Info
| | |
| --- | --- |
| Height | 170 cm |
| Weight | 46 kg |
| Ethnicity | White / Caucasian |
| Eye color | brown |
| Hair color | blonde |
| Hair length | longer |
| Figure | slim |
| Body hair | none |
| Pubic hair | none |
| Cup size | D |
| Glasses | yes reading glasses |
| Tattoos | none |
| Piercings | none |
| Marital status | single |
| Children | none |
| Smoking | yes sometimes |
My preferences
What I'm looking for, is
a woman
a man
a couple
What I would like to experience, is
an escapade
a relationship
a flirt
email sex
an affair
an exciting friendship
fetish erotic
group sex
What turns me on, is
Vanilla sex
O**l sex
Peeing
Being dominant
Sex Toys
Swinger
Outdoor sex
Public sex
Dessous
RPG
Voyeurism
B**M
More about me
What I can tell about myself
I like teasing, stripping, rolling, playing with my feet, moaning, f****ring, choking, sucking and it is very fun to lick. I love toys, but I am very tight.
What's being said about me
He understands women. He likes to talk in bed. He knows a lot about preludes. It feels great situation and desires of the female partner. He knows when to be gentle and romantic, and when rough and wild-passionate. In the morning he will gladly bring you coffee in bed, and it`s not willfully. It`s easy and comfortable
My erotic fantasy
I prefer dreamers and gentlemen. I want to see men who appreciate girls and are able to communicate with beautiful women
Visit my diary daily to stay up to date with everything I do.


Autumn SEXY naked SHOOT!
Fall with me this season, I`ll love to be your girlfriend!
Toby69 writes a comment:
Sehr sexy Bilder
Gefunden in Blondes | High Heels | Topless | Posing | Tits

Play with my big boobs and with my wet p***y
Play with my big boobs and with my wet p***y
Toby69 writes a comment:
Schade, leider ohne Ton
Gefunden in Blondes | Fitness | Big Tits | M*****bation | Amateur

Foot fetish, sloppy b*****b, great feel
Foot fetish, sloppy b*****b, great feel

Feel the satisfaction when I swallow you
Feel the satisfaction when I swallow you

Don`t stop baby, f**k me harder, I f**king love it
Don`t stop baby, f**k me harder, I f**king love it
Heissigholger196673 writes a comment:
Sehr schön würde dich gerne mal sehen
Tom35spass writes a comment:
Warum sind deine Videos ohne Ton??? Ansonsten sind es echt sehr g***e Videos

Come closer to my horny p***y, I wanna feel your breath
Come closer to my horny p***y, I wanna feel your breath
CheckiM writes a comment:
nice, very beautiful, wonderful
Toby69 writes a comment:
Super enges, g***es F**zchen
Gefunden in Blondes | Fitness | Open Legs | Big Tits | Amateur

I wanna make you feel like in haven, all your fetishis come true
I wanna make you feel like in haven, all your fetishis come true
Gefunden in D***o | B*****b | Open Legs | Big Tits | Amateur

I love when your immense dick penetrate my holes
I love when your immense dick penetrate my holes

S***k my naughty ass and stimulate my p***y with your f****rs
S***k my naughty ass and stimulate my p***y with your f****rs
Toby69 writes a comment:
Tiefe und harte Stöße
Gefunden in Blondes | F****r | Big Tits | M*****bation | Amateur